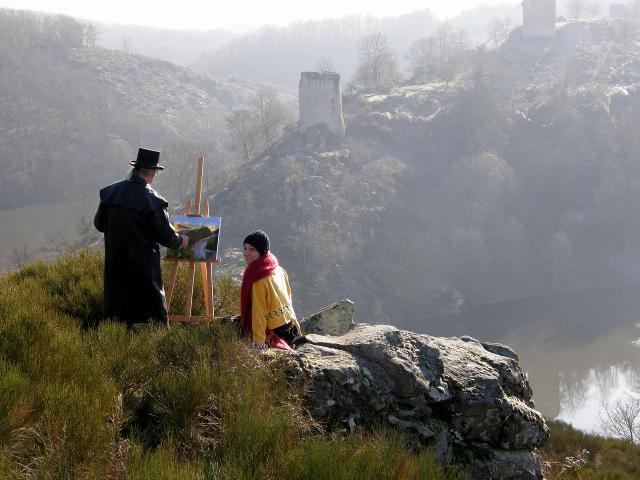 On the footsteps of the Impressionist painters!
Claude Monet, Armand Guillaumin, Francis Picabia, among others, immortalize the landscapes of the confluence of the two Creuses, the banks of the Sédelle, the ancient fortress of Crozant, the light, the rocks and the heathers of this Valley, through their impressionist works.
Hundreds of artists set up their easels in the heart of this preserved and wild nature, on the steep paths of this valley, as our contemporary artists continue to do, following in their footsteps. You can do the same by following in their footsteps, your discovery notebook in hand and follow the Sentier des Peintres, a short loop marked with bookmarks honouring Claude Monet's work.