La Creuse is an open-air playground,
Ideally located in the heart of France with large natural spaces, lakes, forests: so many places conducive to your passion, whatever your level or your practice (road biking, mountain biking, hiking, trail, climbing…). A 100% natural sports destination and a real Les Monts de Guéret bowl of oxygen!! 
Sinuous roads, altitude changes, breathtaking spots…
With interesting gradients and a beautiful network of roads with little traffic, Creuse is a paradise for cycling tourism enthusiasts. There are many signposted cycle routes, including 2 cycle routes and a complete tour of the Creuse (400 km), which allow the most sporty to enjoy themselves. The less experienced will find bike loops from 15 to 35 km, for beautiful discoveries: the Monts de Guéret, the Lac de Vassivière, the Ouest Creuse and its magnificent Vallée des peintres, etc.
For mountain bikers: 3 mountain bike bases, more than 2300 km of marked mountain bike trails, single tracks in the forest, 1 downhill track… In short, mountain biking is practiced here with a spirit of discovery and a sporting spirit. And then you can participate in the essential events organized by the Club Creuse Oxygène…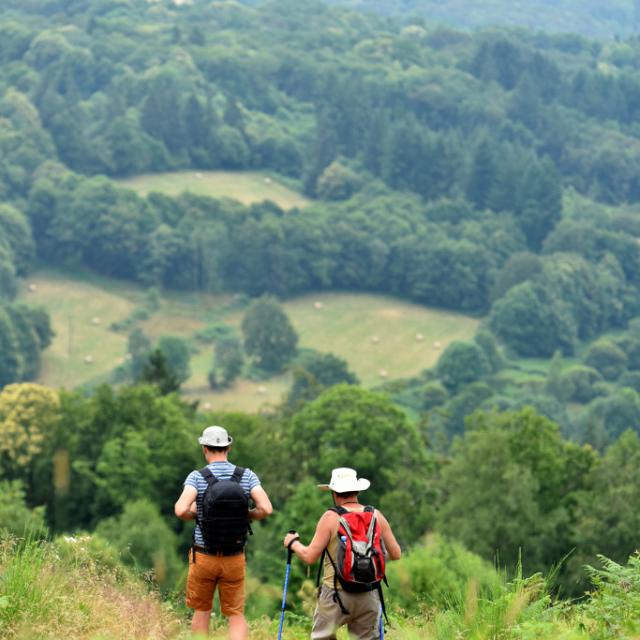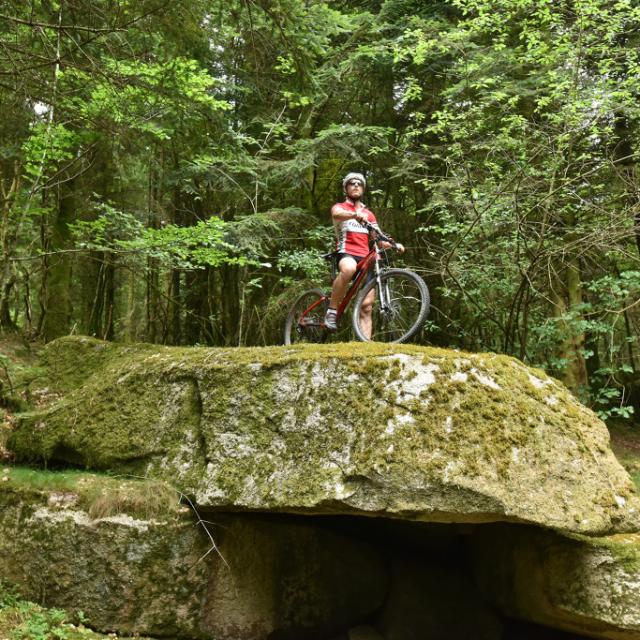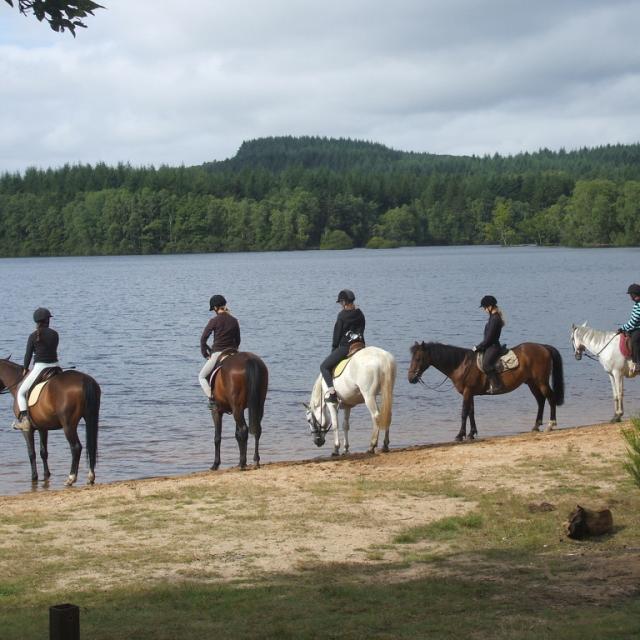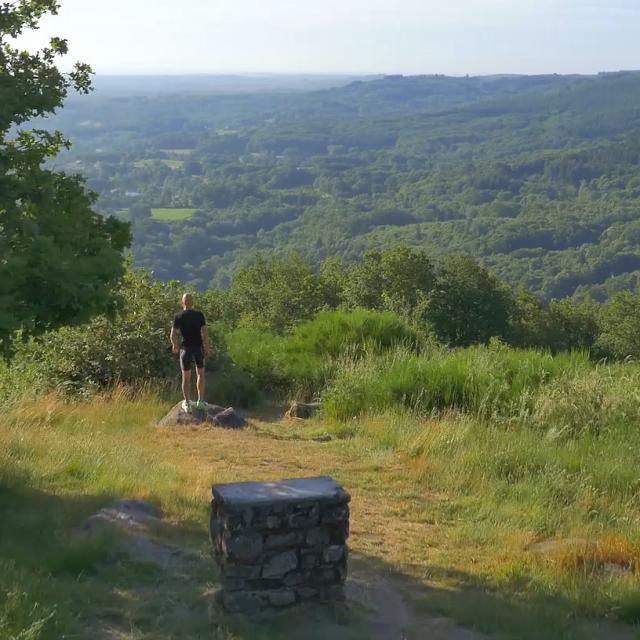 A Nature Sports Resort with many "outdoor" activities: rejuvenation or adrenaline, it's up to you!
The Monts de Guéret are a prime area for nature sports: a protected environment, easily accessible from an average altitude of 686m in the heart of a 2000ha forest massif, remarkable natural areas and incredible panoramas. With more than 700 km of marked mountain bike trails (37 circuits, including the complete 140km tour), +250km of hiking (25 loops including a 120km GRP), a trail area with 10 marked circuits, here it is THE Outdoor spot of the Creuse !
Not to mention the sensational multi-activity activities such as paragliding and climbing or the playful equipment such as the accrobranche course and the giant zip line above the Creuse.