Restaurant Les Fougères
Kale cabbage tempura donut, Lebanese 8 hours lamb, Miso duck breast, Red mullet with salsa verde… Dishes that awaken the taste buds and call for greed
To taste them, go to Felletin, on the central square, where Tobias Girard, the chef has established his culinary laboratory there with Asian influences!
Here, the products patiently selected through meetings with local producers are sublimated. It is organic as much as possible, local, seasonal and the cuisine is perfectly mastered.
The icing on the cake: The desserts! Each week, three different proposals but the most difficult will be to choose: Strawberry cream, Matcha jelly and combawa meringue, Florentine with homemade candied ginger and peace seeds cream or Banana cake with pecan nuts, salted butter caramel and whipped cream.
Tobias proposes courses in picking edible plants followed by a cooking workshop at "Les Fougères"
---
9 place Courtaud in Felletin
Phone 05 55 67 03 25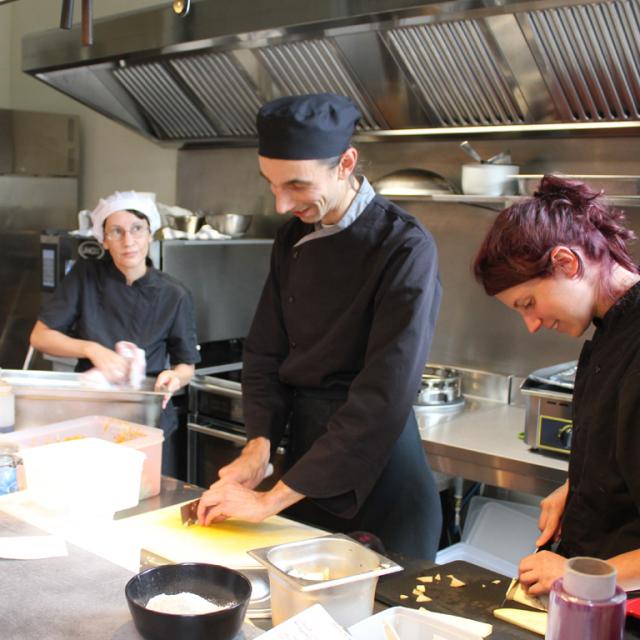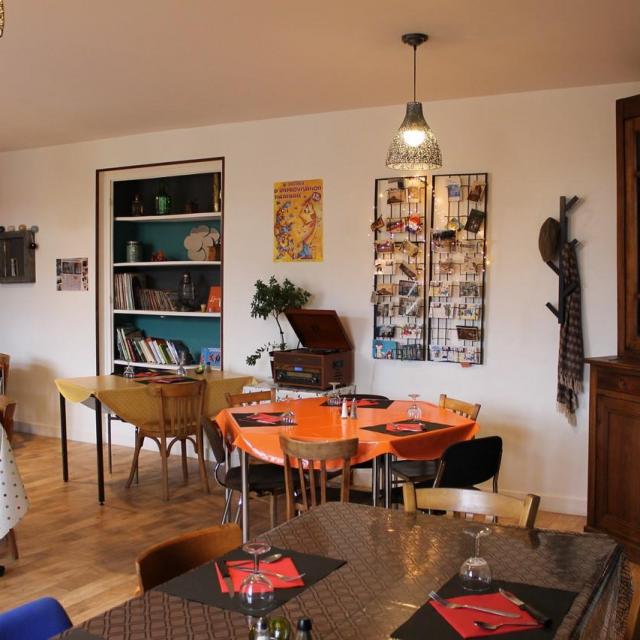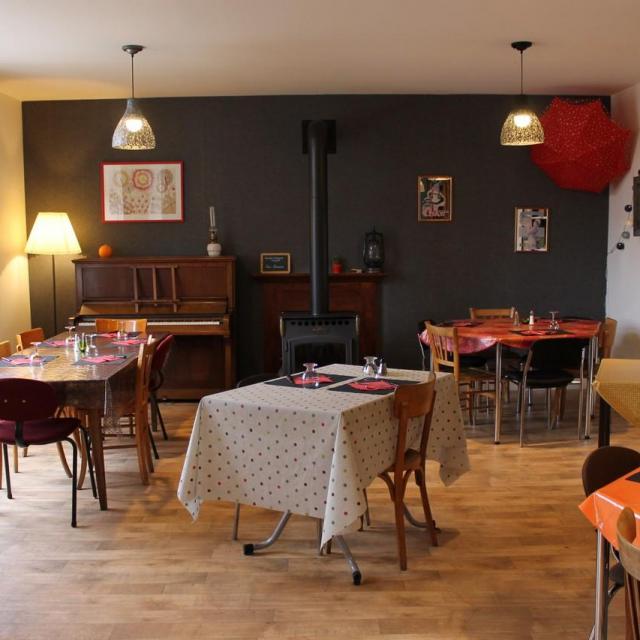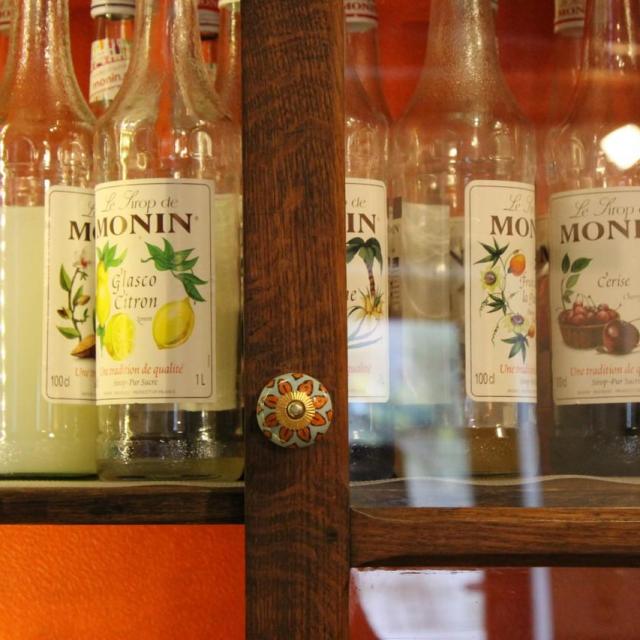 Restaurant Chez La Marcelle
It's a family story, a country bistro run by two sisters in the village of Saint-Amand just a few minutes from Aubusson. For the record, the bistro has been in the same family for 120 years! Before Laurette and Magali took control of the place, it was their grandmother, Marcelle, who officiated there for 600 years.
"Chez la Marcelle" you feel right at home with good local products, themed evening (musical, culinary, karaoke…). And for all those who are nostalgic: calf's head every third Tuesday of the month.
---
5 rue du Petit Café in Saint-Amand
Phone 05 55 66 17 48