BLUEBERRY: THE SUPERFOOD THAT HAS IT ALL
Wild or shrubby, the blueberry is along with the apple, the emblematic fruit of the region. We can, depending on our desires, choose to buy it on local markets or improvise a gourmet family outing for picking on the farm. Plain, in jam, in pie, cookie… this little fruit, which grows very well on mountain ranges, is very popular in summer.
Excellent for health, Vaccinium myrtillus is rich in C vitamin and A provitamin, which has the property of increasing visual acuity.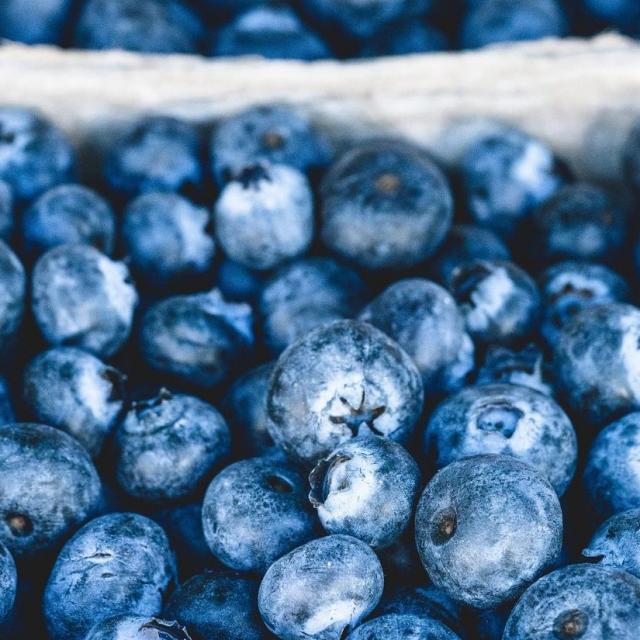 RECIPE
Blueberry French toast
For 6 persons
12 slices of brioche or bread
4 eggs
60 cl of milk
80 g sugar
20 cl of blueberry cream
220 g blueberries
Butter
Cinnamon
Combine eggs, milk, sugar and cinnamon. Dip the brioche slices in this mixture. Brown the brioche slices in the pan with a little butter. In another pan, brown the blueberries and add the blueberry cream. Take a slice of brioche, garnish with the blueberry mixture and put another slice on top.
Chef's tip: This dessert is delicious accompanied by a scoop of vanilla ice cream.
Recipe from Toques Blanches du Limousin
Alain Gourgues, Restaurant « Le Petit Breuil » in La Courtine
Patrick Soulière, restaurant « Le Lion d'Or » in Aubusson
WHERE TO FIND BLUEBERRIES ?
LE VERGER DE CESSINAS
Created in 1989, this orchard produces small red fruits on the edge of the Lavaud-Gelade Lake, in a calm and protected environment. Sale of blueberries, raspberries, blackcurrants, redcurrants, rhubarbs, fresh or processed (jams, jellies, nectars and coulis) on site (by appointment). Blueberry picking in summer, Monday to Saturday.
Le Bourg in Saint-Marc à Loubaud
Le verger de Cessinas
Phone 05 55 66 09 18 or 06 58 21 90 92
LA FERME DE LA RIBIERE
On the Plateau de Millevaches, between Felletin and Gentioux, farm sale of blueberries, raspberries, currants (fresh, jam, jellies, coulis and nectars), strawberries, blackberries, blackcurrants, green tomatoes, rhubarb, pumpkin (jams). Blueberry and rhubarb compote. Pick blueberries in the orchard in summer from Monday to Saturday.
La Ribière in La Nouaille
Phone 05 55 66 01 42