Lay your hands in the flour or in the ground … what a pleasure to find these sensations, these simple gestures which however provide so much satisfaction!
Touch the rough stone and calve it!
Stroke the clay, make a bowl, a cup, an elephant!
Pick apples, blackberries, strawberries and feast on colorful and fragrant jams.
Crumple the leaves and smell the fresh mint and beneficial lime which will soften winter ailments.
Get a grip on yourself, listen to your desires, build to the rhythm of nature and the seasons, discover your buried talents, awaken your creativity …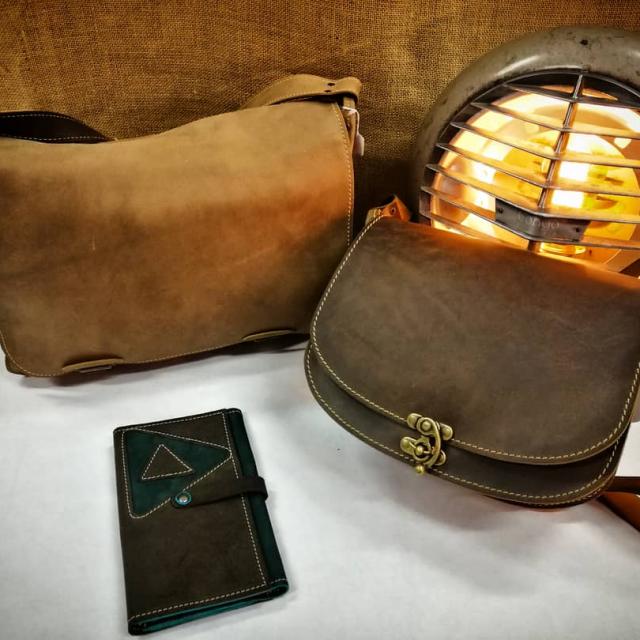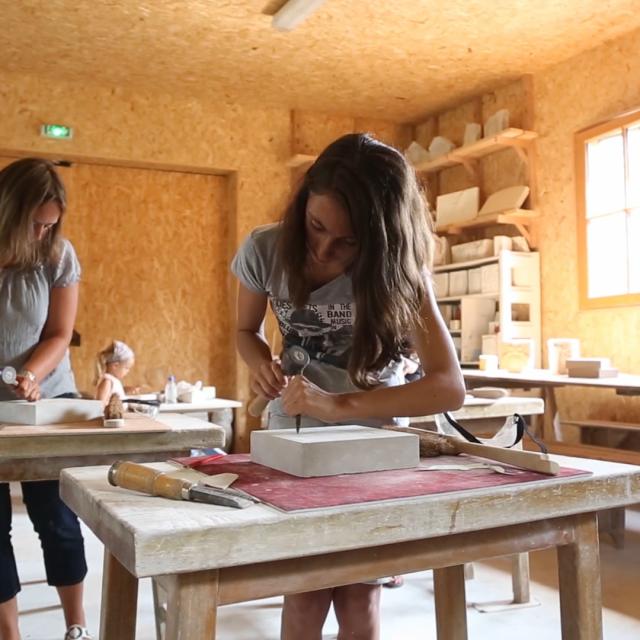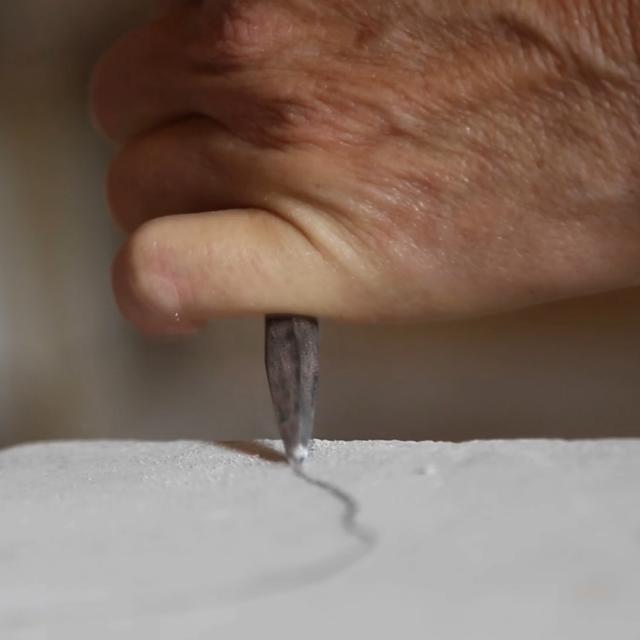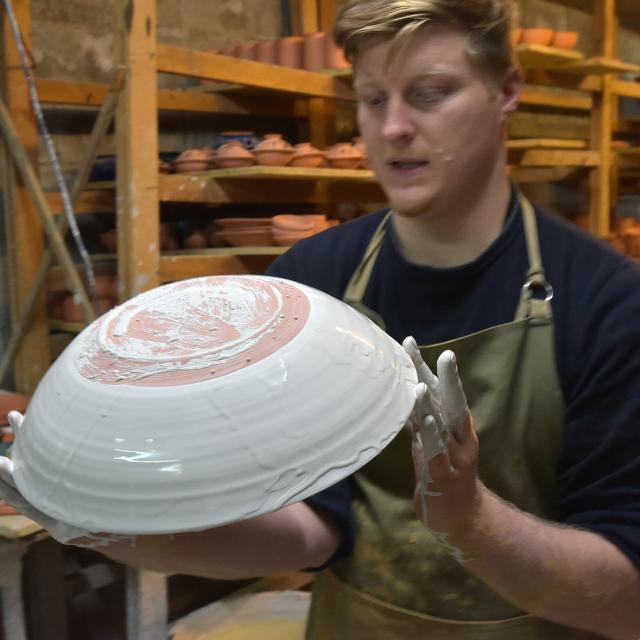 In the footsteps of Jacqueline, Isabel or Jocelyne, nature activity animators, use your senses. Find the difference between a hairy or toothed leaf, a round or square stem. Use your fingers to capture texture and fragility. Is the smell strong, pleasant, non-existent? It's plantain leaf! Always nearby, it is mashed up a little before applying it, to soothe nettle and mosquito bites.
Leave the house, cross the path to reach the garden. It doesn't matter whether the vegetables are aligned, without any unwanted weeds or arranged in a more "natural" way. A few local apple trees occupy a corner. Grafted, trimmed, cared for … Martine and Rémi from "Fru d'Cha Nous" taught you. As you know, these harvested cabbage and apples, even bumpy, are like no other!
Sève, Sabine or Nicole have the ancestral gestures of manual workers. In their hands, everything becomes possible. In a few minutes, a block of clay is transformed, in a few days, a block of granite comes to life. Your bowl, your engraving will perhaps be simpler, less regular, surely, certainly hesitant! But it will be yours, be proud of it and say it out loud "I made it! "