An impressive building, the Chateau de Sainte-Feyre opens its doors to you during the summer.
In 1439, the dauphin, (future Louis XI), stayed at the castle of Sainte-Feyre, when his father Charles VII was in Guéret.
At the request of the Marquis of Sainte Feyre, to accommodate his young wife daughter of the Marquis of Soudeille in Corrèze, it was rebuilt between 1758 and 1762 by the architect Joseph Brousseau on the basis of the old fortress.
Tour of the noble floor and the kitchen.
The guided tour can be done in English.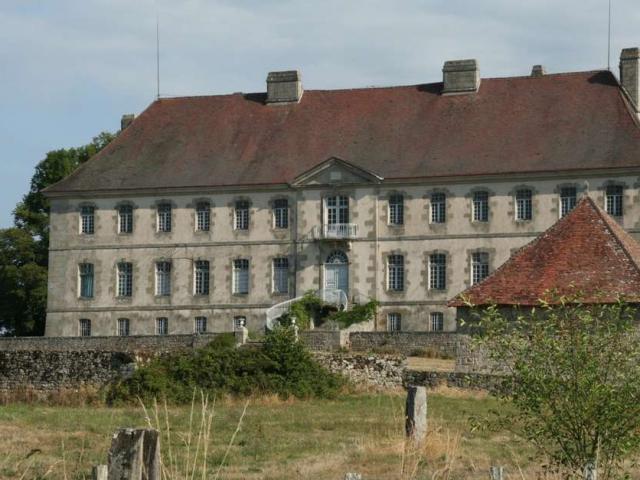 Visits
⚠️ Attention! The Château de Sainte-Feyre will not open its doors for visits for the 2022 summer season.
Prices 2022
Adult: 6.50 €
Children – 8 years: 3.50 €
On reservation:
Guided tour for groups on other time slots (from 6 people)
Owners:
Mrs. Odile DORET
Château de Sainte-Feyre
23000 SAINTE-FEYRE