TREASURE HUNT
Tèrra Aventura is a discovery of the territory through a free and fun experience. The concept: to leave the beaten track and discover a rich and surprising patrimony by participating in real " high-tech " treasure hunts by introducing you to geocaching.
Adventurers aged 7 to 77, equipped with GPS or a smartphone (previously download the iCGT application), can search for nearly 60 "spots" hidden in the 4 corners of the territory.


Missing video title
Missing video caption
WHAT IS GEOCACHING?
It's a worldwide game, a treasure hunt that is played with a GPS or Smartphone. The "caches" are hidden in remarkable places. The cache is found and then shared on the Internet for all geocachers around the world.
THE HIDDEN side OF OUR TERRITORY
"From alleys to paths, the prince's hiding place!" – Bourganeuf
"In the land of Martin Nadaud" – La Martinèche
"From stone to stone to Masgot" – Masgot (Fransèches)
"Once upon a time, Ahun!" – Ahun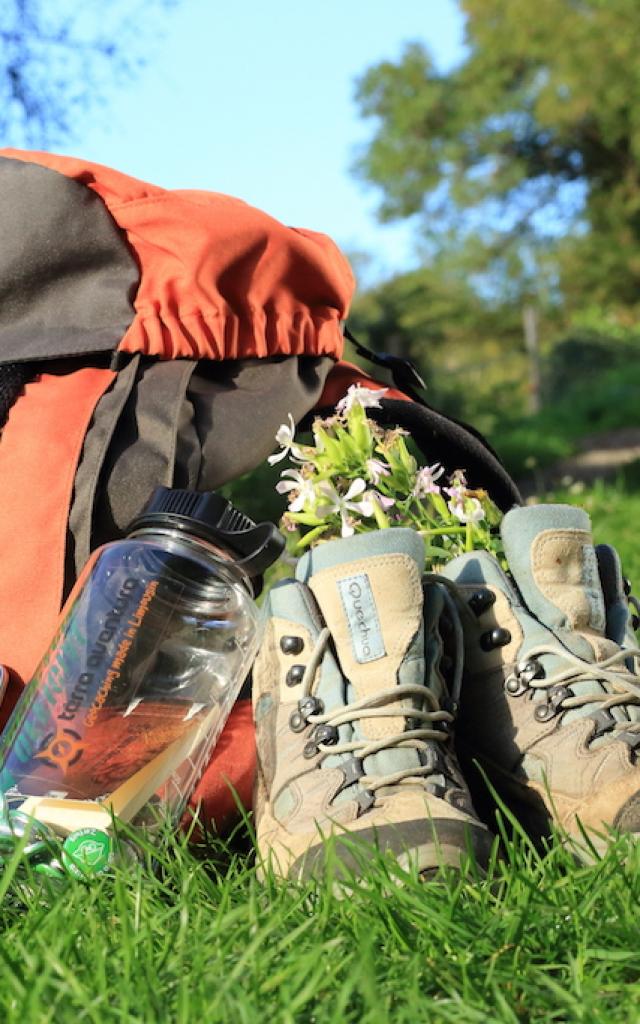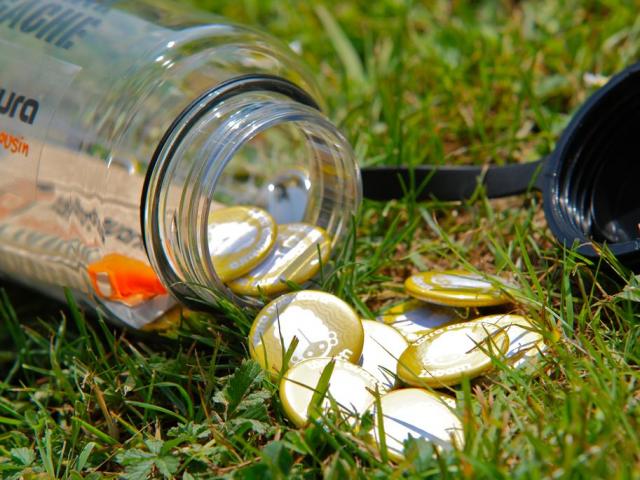 Vocabulerra :
Poï'z : contraction des mots "POI" (Point of Interest, point d'intérêt en français) et "Toy'z" (jouets), petites créatures monopodes peuplant les caches de Tèrra Aventura.
(Geo)Cache : conteneurs hermétiques abritant les Poï'z, carnets de passage et divers petits trésors laissés par les geocacheurs.
Carnet de passage ou logbook : petit carnet de papier dans lequel le geocacheur est invité à décrire son aventure.
Geocaching : activité de pleine nature, consistant à trouver un contenant appelé "cache" ou "geocache" à l'aide d'un GPS, Tèrra Aventura est construit sur ce concept de loisir.
GPS : appareil permettant de se geolocaliser sur la terre à l'aide de coordonnées GPS. La précision varie en fonction du nombre de satellites captés au moment de la définition des coordonnées (3 à plusieurs dizaines de mètres).
Coordonnées GPS : coordonnées géographiques composées d'une latitude et d'une longitude permettant de positionner un point sur la terre.
Geocoin / Objet Voyageur : objet métallique marqué d'un code d'identification unique permettant à son propriétaire d'en suivre le déplacement de cache en cache sur geocaching.com. Vous pouvez acquérir un objet voyageur Tèrra Aventura dans un des Offices de Tourisme partenaire.
Modlus : personne qui ne connaît pas (encore) le geocaching et Tèrra Aventura. Faites attention de ne pas leur dévoiler l'emplacement de nos amis les Poï'z.
Vocabulate:
Poï'z: contraction of the words " POI " (Point of Interest) and " Toy'z " (toys), small monopod creatures inhabiting the cache of Tèrra Aventura. (Geo)
Cache: airtight containers housing the Poï'z, notebooks and various small treasures left by geocachers.
Passage book or logbook: small paper notebook in which the geocacher is invited to describe his adventure.
Geocaching: activity in the great outdoors, consisting in finding a container called " cache " or " geocache " using a GPS, Tèrra Aventura is built on this concept of leisure.
GPS: device allowing to geolocate on earth using GPS coordinates. The precision varies according to the number of satellites captured when defining the coordinates (3 to several tens of meters).
GPS coordinates: geographical coordinates made up of a latitude and a longitude allowing to position a point on the earth.
Geocoin / Voyageur Object: metallic object marked with a unique identification code allowing its owner to follow its movement from cache to cache on geocaching.com. You can acquire a Tèrra Aventura traveler object at one of the partner Tourist Offices.
Modlus: person who does not (yet) know geocaching and Tèrra Aventura. Be careful not to reveal to them the location of our friends the Poï'z.