Here, going green takes on it's full meaning …
At the top of a peak, near an enormous granite chaos, on the edge of a pond, contemplate the surrounding wild and authentic nature. Follow the path that winds its way between the trees and then descends along the stream … Discovery is there, at every turn, at each summit. 
Dare !
Roll in the fresh grass, pedal as fast as you can all the way across the old rail tracks, run on the heather bordered trails, stroll through the fragrant forests, fish in pure streams … 
Nature reigns
She never really lost her rights, she's all yours here. Simply be her privileged guest. She knows how to welcome you, rolls out the green carpet and adorns herself with her finest assets to seduce you. Let yourself go …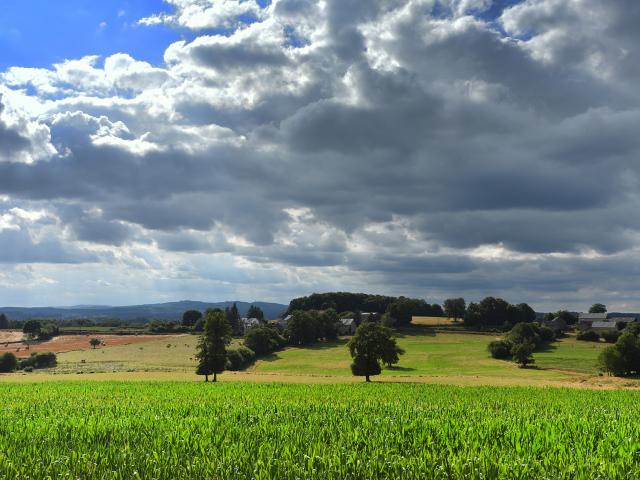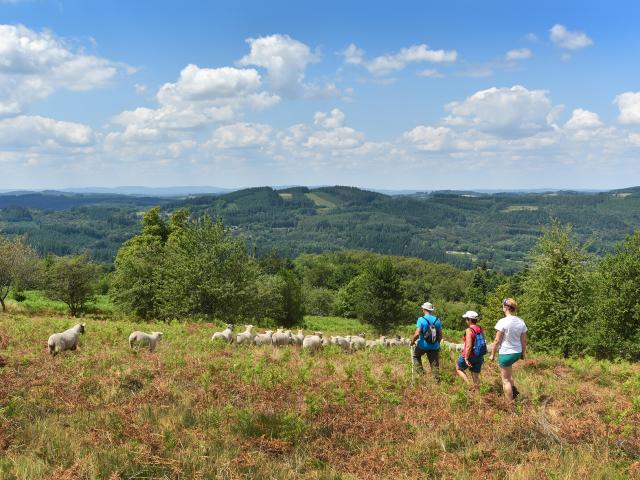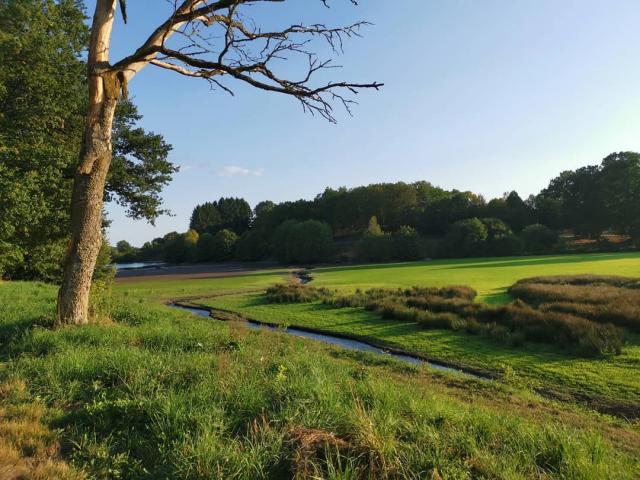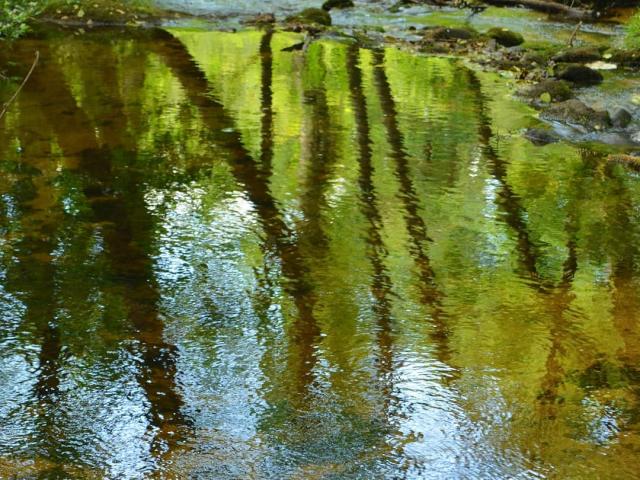 Land of waterfalls and whitewater : each to their own rythm !
In Creuse Sud-Ouest, water is everywhere. It is almost invisible in the natural reservoirs of the peatlands on the Plateau de Millevaches, as are those of the Étang Bourdeau. Also in the Thaurion gorges or the forest of Epagne, interpretation trails allow you to combine the pleasure of hiking with that of discovery! Do you prefer to walk accompanied? Accompanied by the Lou Chami Association hikers so as not to worry about the route to follow… or a donkey! Marius and Popeye from Pays'Ane farm are so kind that they carry your bags and even tired toddlers! 
How about we pick up some speed? With water again … it runs in the many streams that crisscross our landscapes like the Pic, "Rivière Sauvage" or "Wild river" where it is remarkably pure. It jumps, hops and cascades at Jarrauds or Augerolles, offering atypical landscapes and many activities such as "no kill" fishing (release what you catch). Many lakes, ponds and rivers are also available for other fishing practices. 
Even faster? Get on a bike or a motorcycle, our little roads are made for that! They turn, go up, go down, offering a new landscape at every turn. Our paths can also be trotted or galloped for the most daring riders, on the horses of the Thaurion stables… And why not live an unusual experience, and get on the rails in a funny vehicle? But we're telling you now… you will have to pedal to reach the end of the mine's rail bike!