A two-stage project:
Owner Guylaine has been developing a two-stage project for a few years: the first is thestage lodgingfor sportsmen, confirmed cyclists or amateurs with a capacity of 15 people; The second stage is the one that is still under development, that of a respite village with a capacity of 20 people.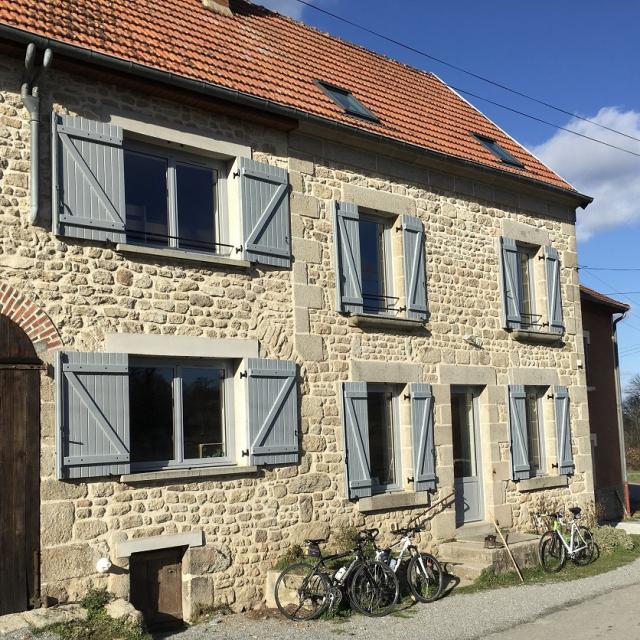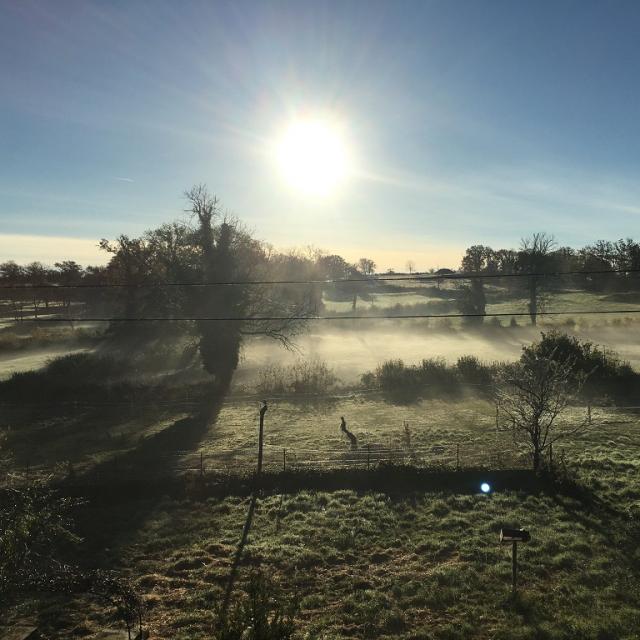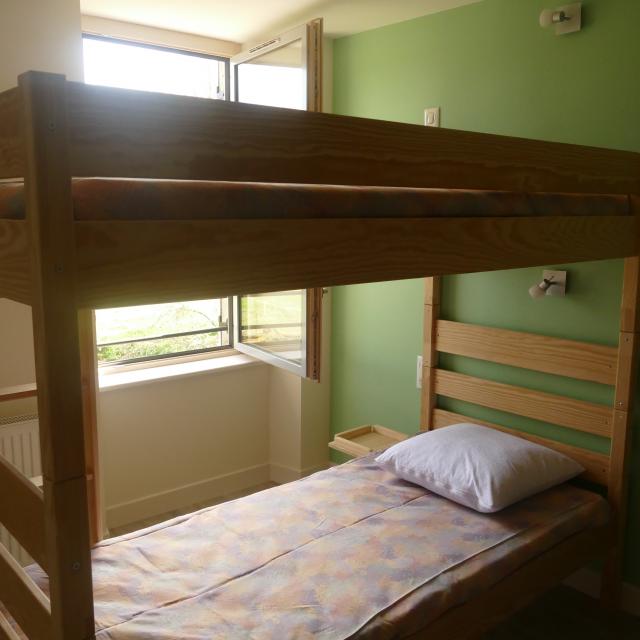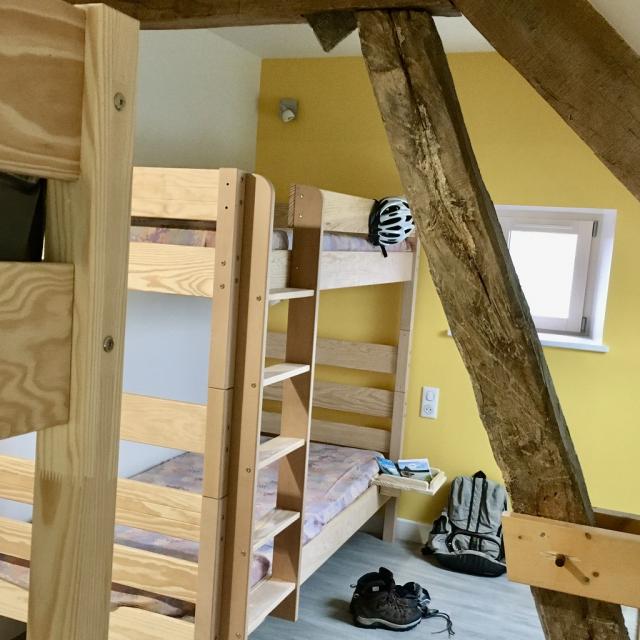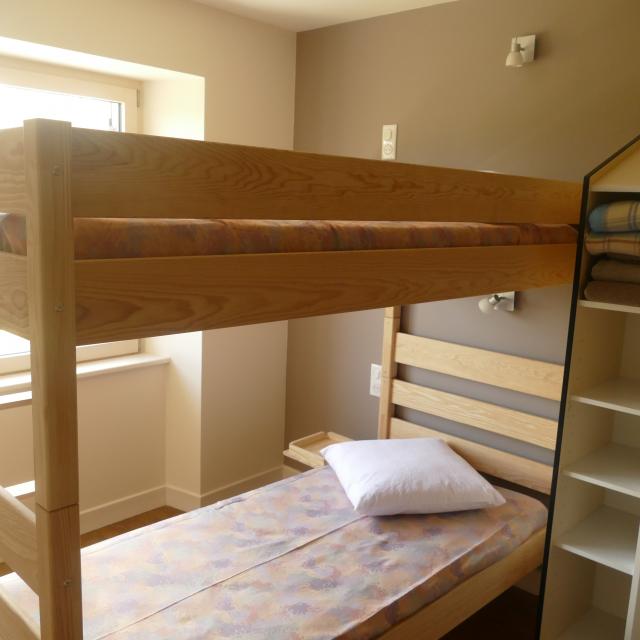 La Roue d'Escampette is a stage lodging with a capacity of 15 people with 5 rooms, each with its own bathroom. The ambiance is convivialand warm with a shared kitchen and a kitchenette area for the loneliest among you. Inside, the furniture is salvaged and not lacking in character! Guylaine offers half board or full board. From June, anelectrically assisted bicycle rental will be offered to all who request it. Is your EAB's battery dead? Don't panic, a bike repair shop will be available as well as electrical outlets to charge your bikes.
The perfect opportunity to test the pedestrian toursand cyclists who are not far away: from the Tour de la Creuse à Vélo, to the V87, to the local bike loops via the Grande Randonnée de Pays du Franc-Alleu, there's plenty to do around here when you're an outdoor activity buff! For those who prefer slightly shorter walks, there are also the two hikes in the commune "La ronde des étangs" and the "Circuit Jean Guitton".
The second step in Guylaine's very beautiful project is one that is particularly close to her heart, that of arespite village with a capacity of 20 people.She wishes to welcomehandisports, cycling clubspeople with disabilities and people from IME, EHPAD; Adults and children. This respite village will be accessible to all four types of disabilities: auditory, visual, mental and motor. Guylaine a lifelong bike buffwants to promote the common and shared practice of cycling between able-bodied and disabled people with proposals for bike outings.
To echo her project, an association was born"L'Escampette de la Jonchère", formed by Guylaine and volunteers who participated in the work and who will also be present for the rest of the project. Eventually, and we hope with all our hearts, these volunteers will join the structure as employees and help develop outings for the common practice of sports.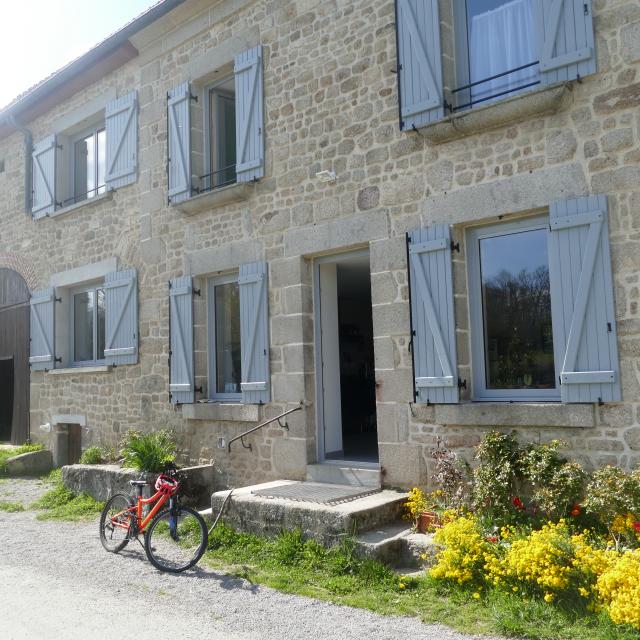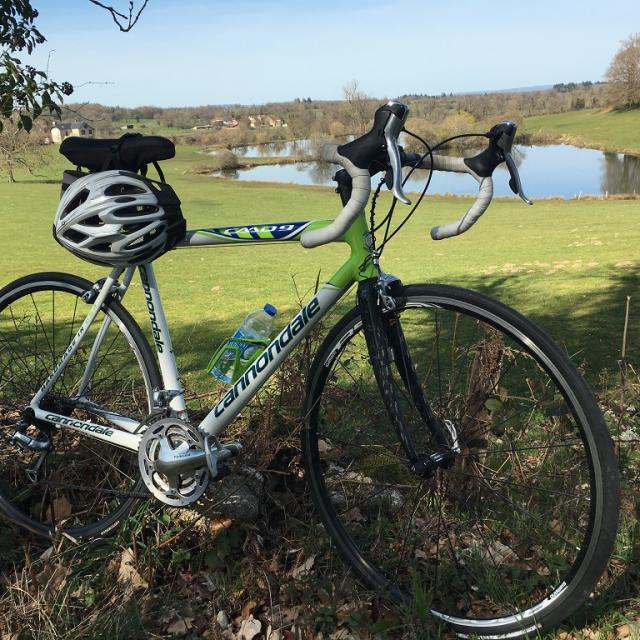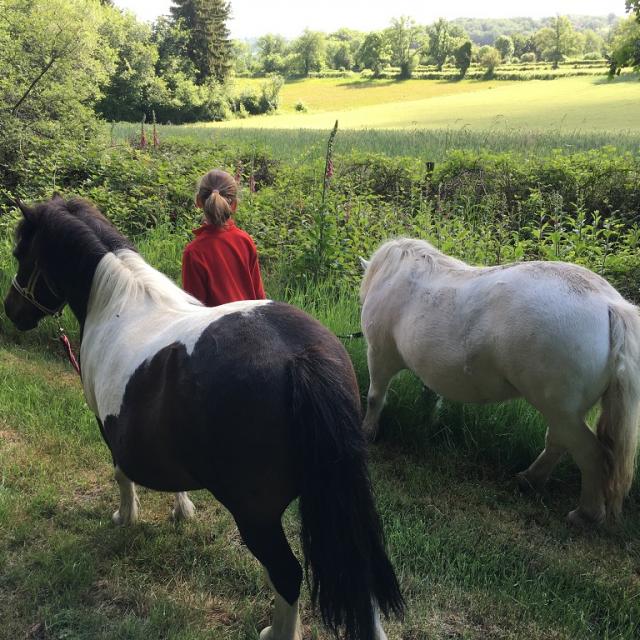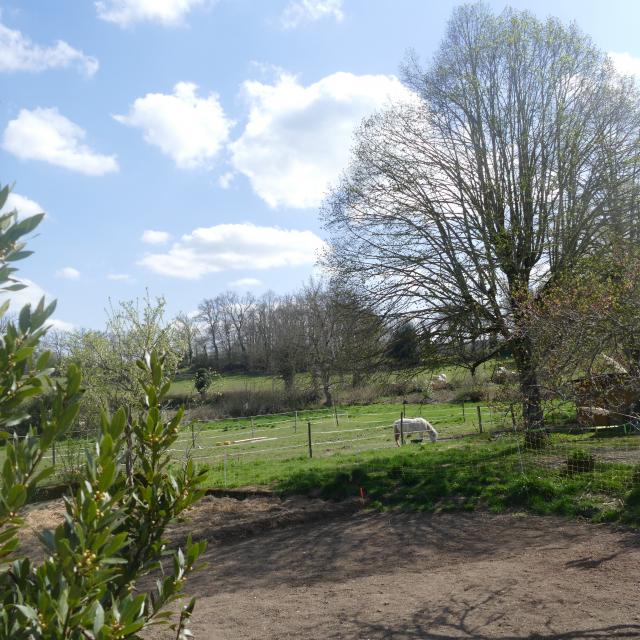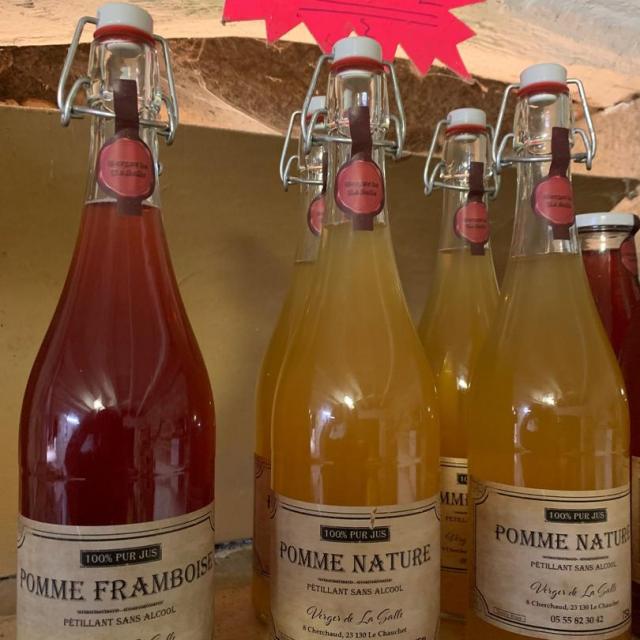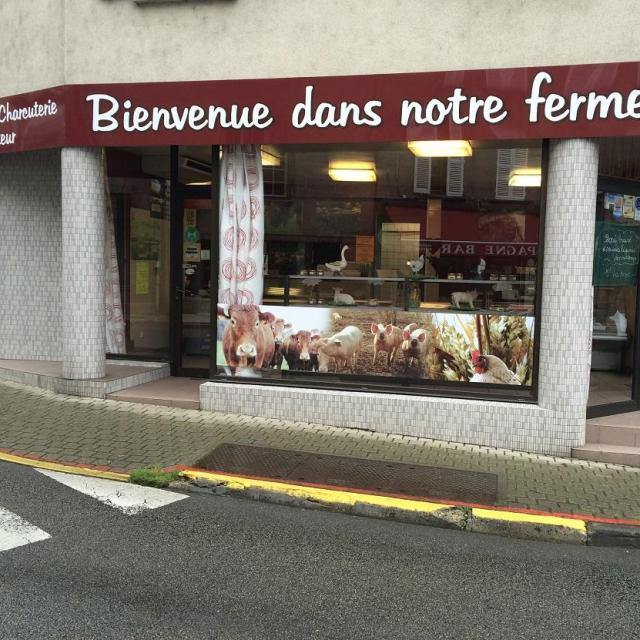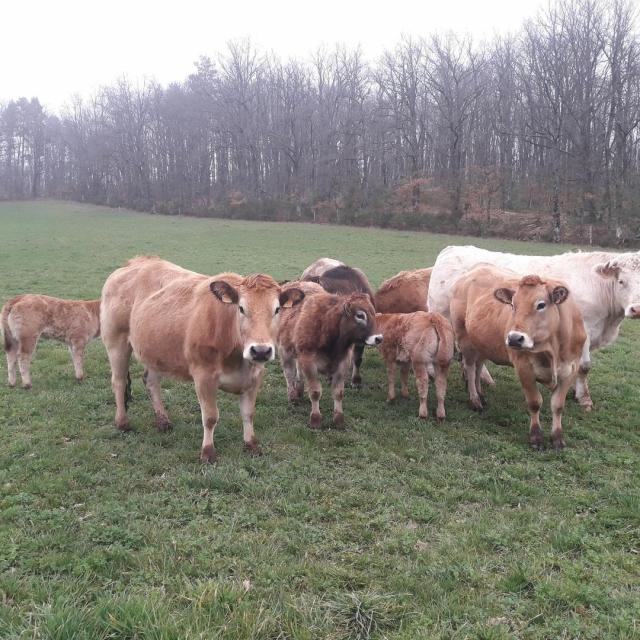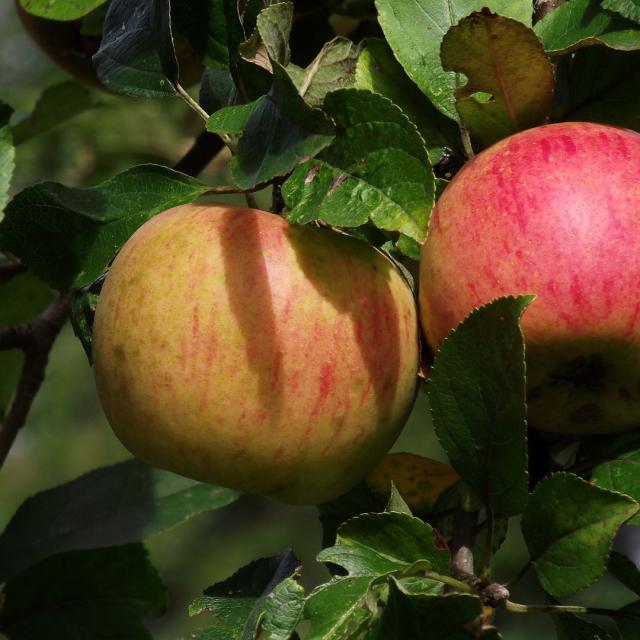 The idea is to prepare upstream and jointly, the stay of people and adapt to their needs. Adaptation byspecific equipment that will be made available (bed, wheelchair, etc.). Guylaine wants to offer real vacations to everyone: to the person with a disability of course, but also to their loved ones.
Guylaine continues to see big and still has beautiful projects to propose to you in order to develop her gite: she wishes to transform her barn into a multi-purpose room for artists who would come to animate the place. She also wants to be able to offer in an old building a small store with local products, an opportunity to taste the fruit juices of the "Verger de la Salle", local meat thanks to "La ferme de Chez Cohade" or Florian Chadeyron and his organic farming, goat cheeses from "La Ferme des Vergnauds " andmany others!
We wish Guylaine every success with her magnificent project!