Your playground:
Lake Lavaud Gelade
Go to the lake Lavaud Gelade, one of the largest lakes in the Creuse after the lake Vassivière. This wild and preserved site, with varied landscapes and remarkable flora and fauna, is classified as a Natura 2000 zone.
In the heart of the Millevaches Regional Nature Park, this lake is a true paradise for nature lovers and fishermen. It is the ideal place for your introduction to float tube fishing. It offers a beautiful fish density in white fish, carnivores (Pike perch, pike, perch) and cyprinids.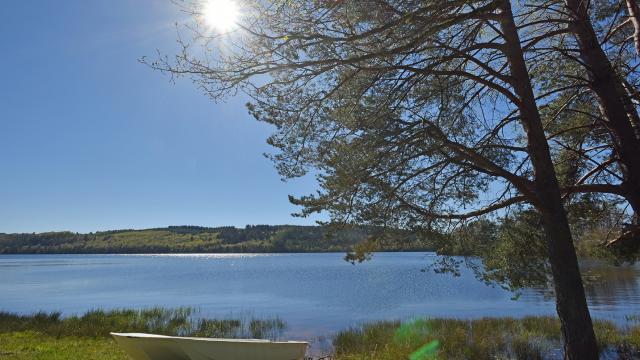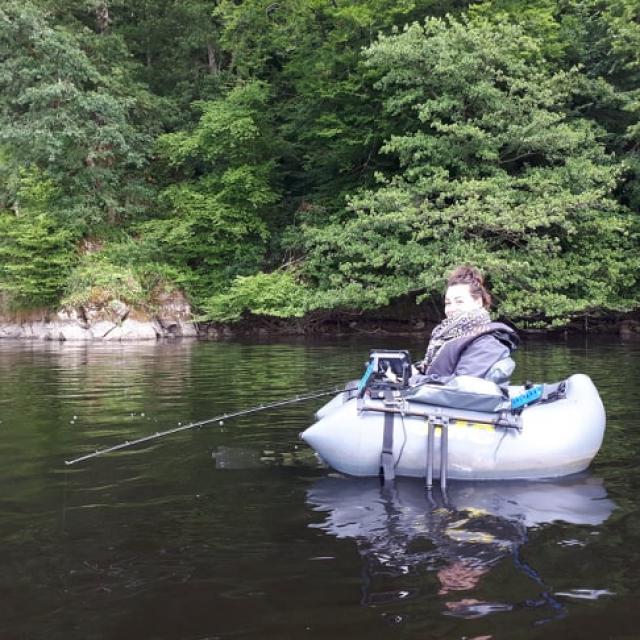 Like a fish in water
Come aboard a Float tube: this comfortable inflatable boat is similar to a floating chair. Equipped with fins, wadders (to stay dry during your initiation), you move where you want, both in the middle of the lake and on the edge to reach places that are difficult to reach from the shore.
The advantage of this light and space-saving boat: no noise pollution. You are lulled by the sounds of the surrounding nature, no risk of scaring the fish! All that's left for you to do is to take advantage of the advice of your fishing guide Anthony Manson-Caron.
At your disposal are the pike-perch, perch and pike with the typical golden colors of granite environments.