The Jonchère golf club
This 18-hole course offers a terrain with varied levels of difficulty, a charming layout with its centuries-old trees and some beautiful water obstacles. Located in the heart of the Creuse in Gouzon, between Montluçon and Guéret, its proximity to the RCEA (Central Europe Atlantic road) provides perfect accessibility.
This certified course of nearly 6000m by 72, is capable of hosting all types of competitions. Here are the details of the 18 holes.
Another course is available, 9 holes this time, also approved by the FFG, with a length of 600m by 27.
Whether it is to discover or practice golf, Guillaume Villard, the golf pro, welcomes you all year round.
Finally, the reception and the club house are open every day of the year. From 9am to 7pm in the summer and from 10am to 5pm from November 1st to March 31st.
The Grands-Champs reservoir
Located in the municipality of Gouzon, Grands-Champs with its 37 ha is the largest body of water for fly fishing in Limousin, New Aquitaine.
On site, an 8 ha lake, a small 0.5 ha lake, a fly club, picnic areas, a health trail and hiking trails.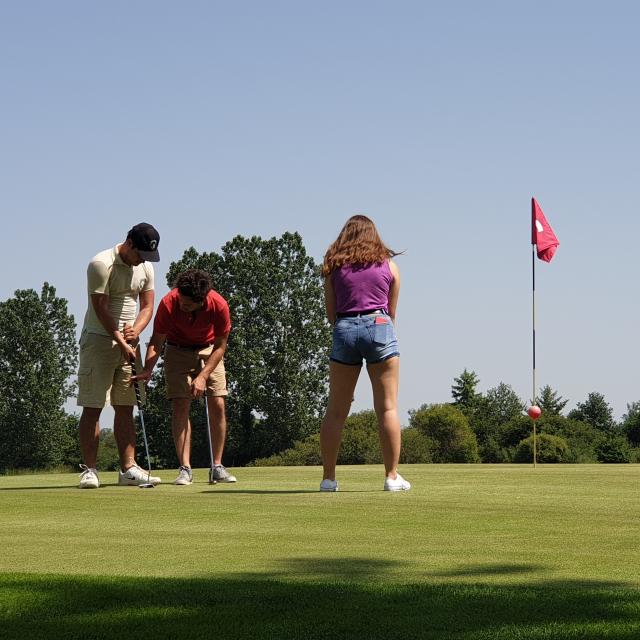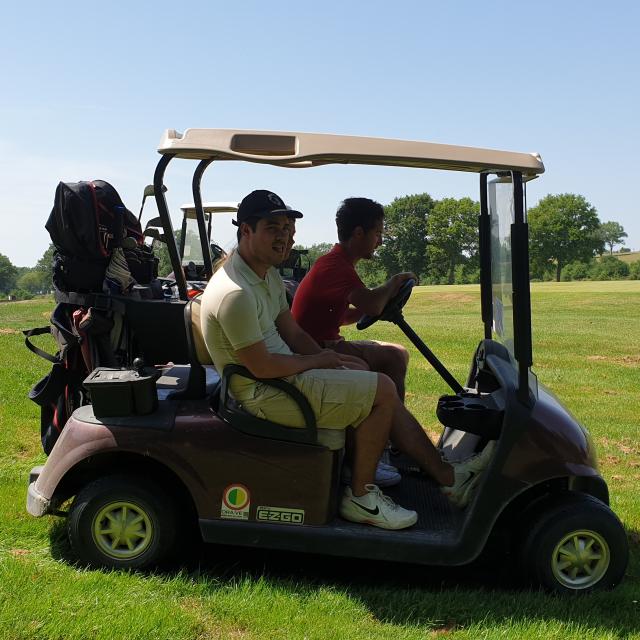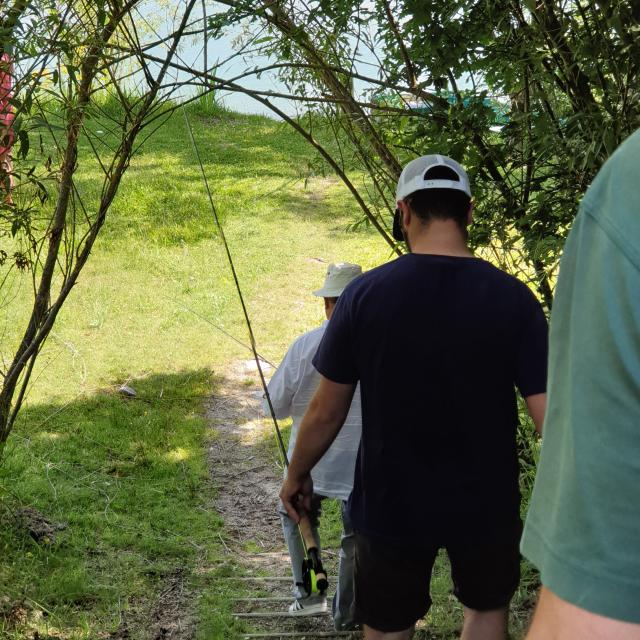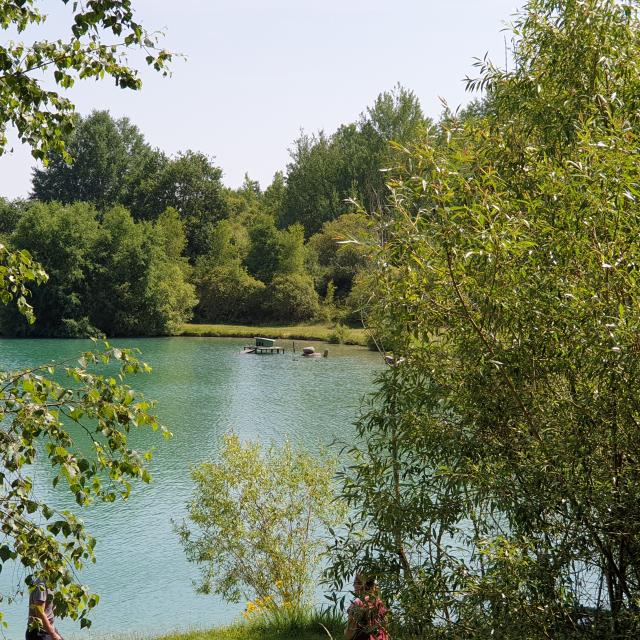 Hiking… the other main activity of our territory !
Creuse Confluence is a hilly territory, dotted with ponds, groves, bocages, wild gorges where water is omnipresent.
The richness of the landscapes, flora and fauna, is revealed step by step, between the roughness of the Massif Central and the gentle way of life of New Aquitaine, sheltered from the turmoil, in a space that takes its time, the time of letting go !
80 circuits are available in hike brochures or climbing guidebooks, arranged so that everyone can, at their own pace (on foot, on mountainbike or on horseback) and according to their desires, enjoy the smells and ambiance in all seasons.