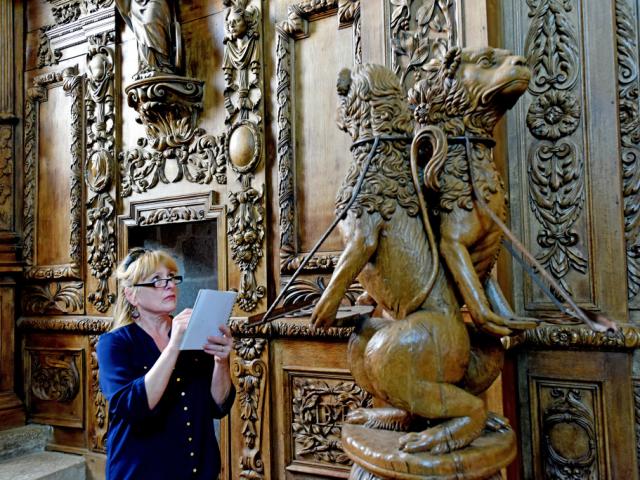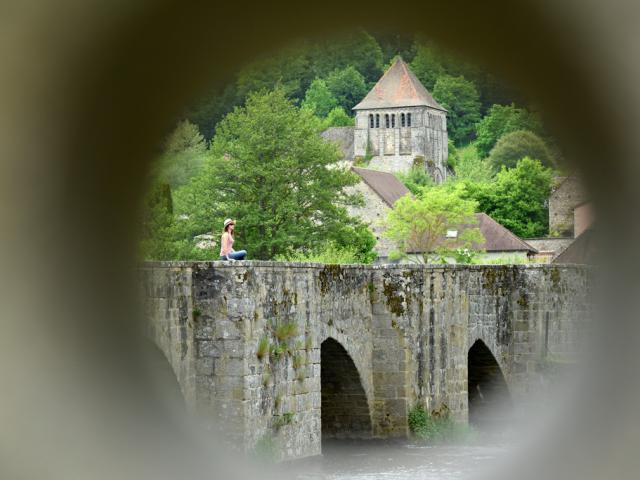 The pearl of the banks of the Creuse
Located on the banks of the Creuse, the village of Moutier d´Ahun has remained authentic, retaining its low houses and its medieval bridge. Its beautiful Romanesque church, the heritage of a Benedictine monastery founded in 997, also conceals a treasure. Today it is famous for its 17th century woodwork, sculpted by Simon Bauer and his companions from the Baroque period.
Faces of angels, fantastic figures and fruit in abundance adorn the building, which brings together Gothic, Romanesque and Baroque art in a single unit. It is not surprising that Alain Corneau chose the splendid setting of the Moutier D'Ahun abbey for his film, dear to the heart of the Creusois region: "Every morning in the world".