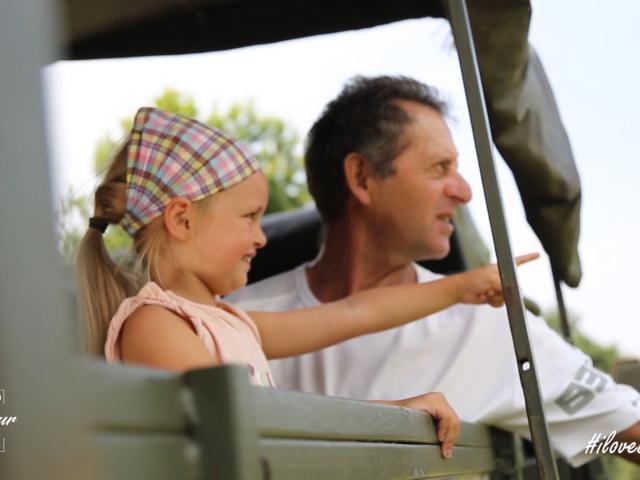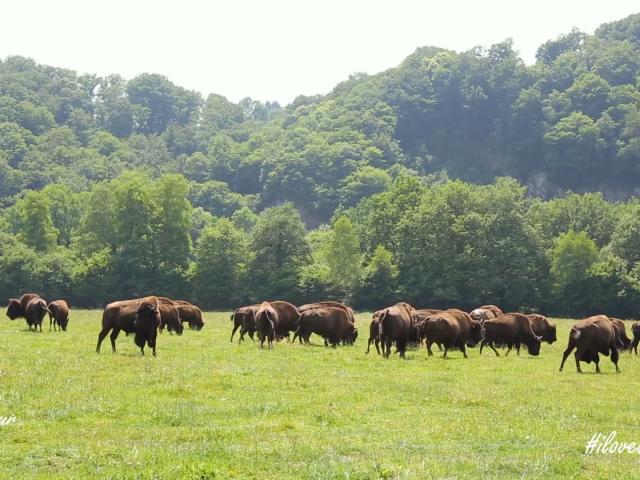 No need to worry, you can safely discover the herd and its life.
Aboard a 4×4 vehicle, Florence, the hostess leads the visits and shares her passion for her animals. She is inexhaustible on the subject of her animals and the life of these big unknown animals.
The big male always impresses whilst the hairy baby bison are rather touching! Visitors always say "How cute they are!".
After the parks, the exhibition hall shows a collection of Native American creations made from bison. A huge trophy can be photographed (he loves selfies!). It is even possible to buy bison meat as well as processed products…