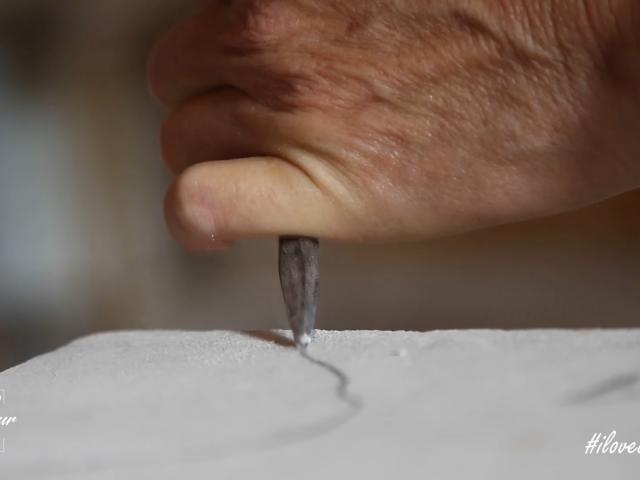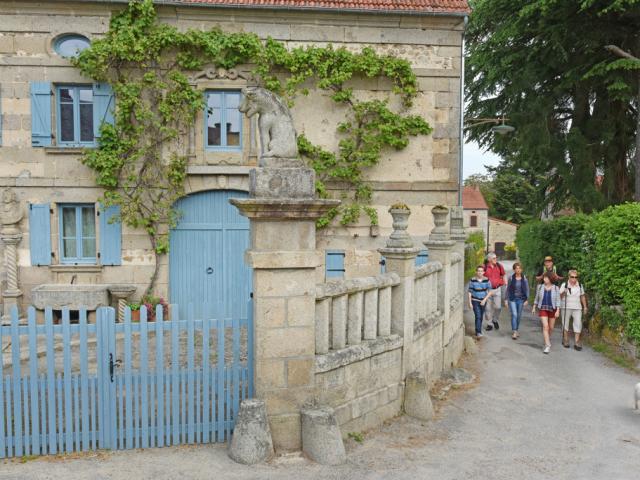 The village of Masgot stands out from all the other villages in the Creuse. François Michaud, peasant-stonemason of the nineteenth century, shared here his passion for the work of granite. This original approach allowed him to express his convictions, his dreams … while embellishing and distinguishing his properties. The vegetable patch of his birthplace is protected behind a wall dominated by a crusader, a buzzard and an elegant man. Can you find the meaning of the rebus hidden on the ledge?
In front of his second home, the change in his social level is striking! The "Return of the Migrant" building is imposing, the build is extremely neat and there again… Napoleon, Marianne, Jules Grévy and even, a naked woman. Naked? No, not really, take a good look, she's wearing a hat!
François Michaud, a self-taught artist, joined other artists such as the Facteur Cheval and the Abbé Fouré in the field of naive or popular art.
The walk which starts from the top of the village follows the paths formerly used by this man. Let us have a thought for him in front of the repository which he engraved in Latin and at the edge of the quarry where he certainly excavated a few stones … As for the rest, the natural arbor of the foliage, the  dry stone wall borders will bring the charming and retro touch sufficient for a quick trip back in time.