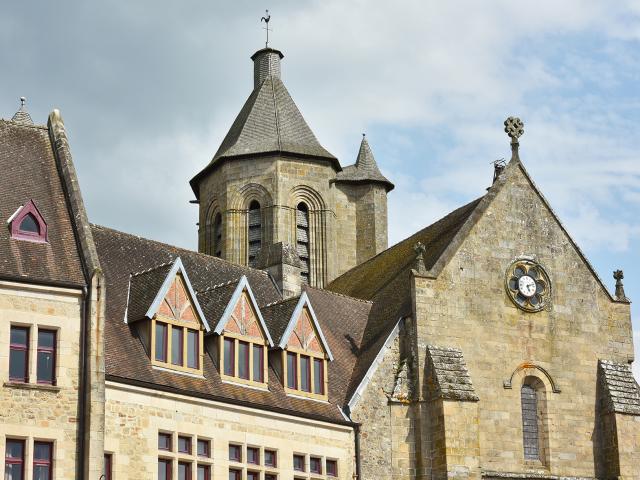 Adjoining the town hall, former castle of the hospital commandery founded in the 12th century, the church was initially strictly reserved for the members of the Hospitable Knights. Over time, it became the parish church of Bourganeuf. Embellishment and expansion work enabled it to mark the power of Bourganeuf, which became the capital of the Auvergne territory in 1427.Its granite portal, largely altered by time and the fire of the 1930s which destroyed the commandery, remains a witness to its history. 
The interior walls are painted with colorful friezes, Maltese crosses and medallions. The old confessional has been transformed into a display case preciously housing the crown of the virgin of the Chapel of the Puy (located higher in the city), reliquaries and other religious objects. 
The major element, however, is the organ, the oldest in the region and which mysteriously conceals ancient scrolls in some of its pipes!