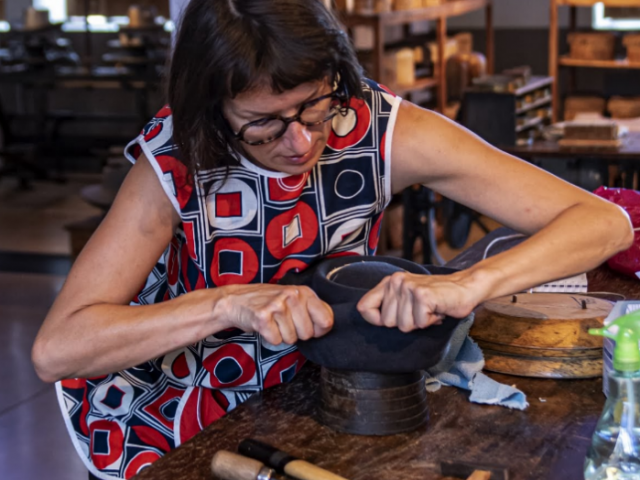 Tell us, how was Simone et Compagnie born?
As a child, I remember proudly wearing these red and blue sneakers entirely imagined and created by my mother while she was working in a well-known sports accessory factory…
This is a vivid memory from my childhood that led me surreptitiously at the age of 40 and after 15 years in teaching, to want to work with my hands.
Parallel to that, our family project led us with my companion and our daughter to renovate a family house (Simone's, my companion's grandmother) on the Plateau de Millevaches, where everything seems possible!
So the passion for sewing led me to the hat that I usually sew every summer to my daughter.
After several trainings at the Hat Museum in Chazelles-sur-Lyon in pattern making and felt molding, I discovered the felted wool technique at Lainamac. In addition to a true discovery it was an eye opener. I, who wanted to anchor my new activity in my place of life, wool was going to be the link that made sense.
So, the meeting with les bergères s'emmêlent, 3 Limousin ewe breeders, was decisive, I was going to be able to work with the wool of the plateau to create hats…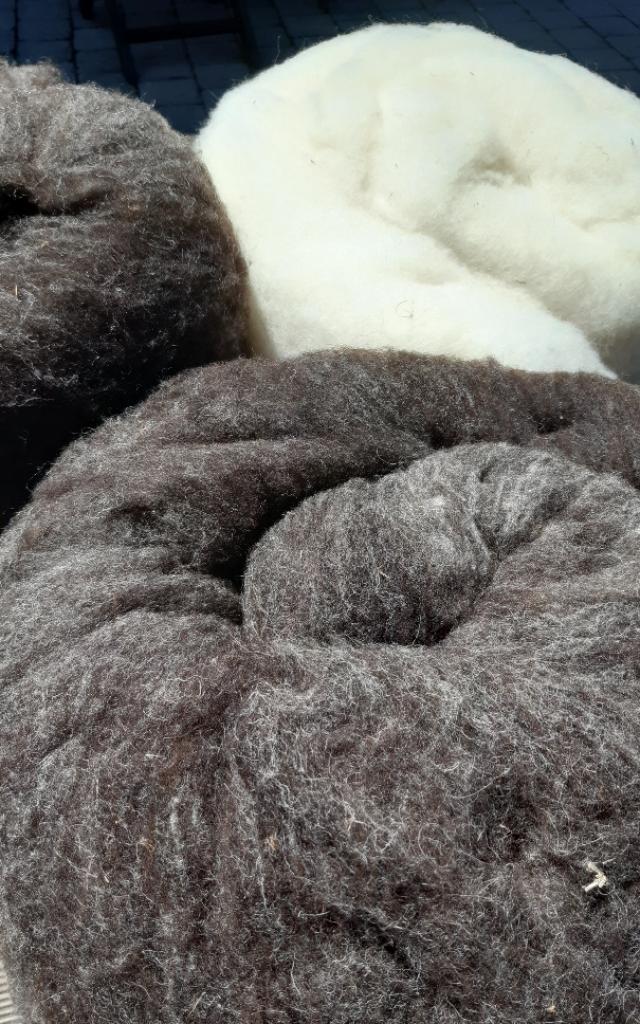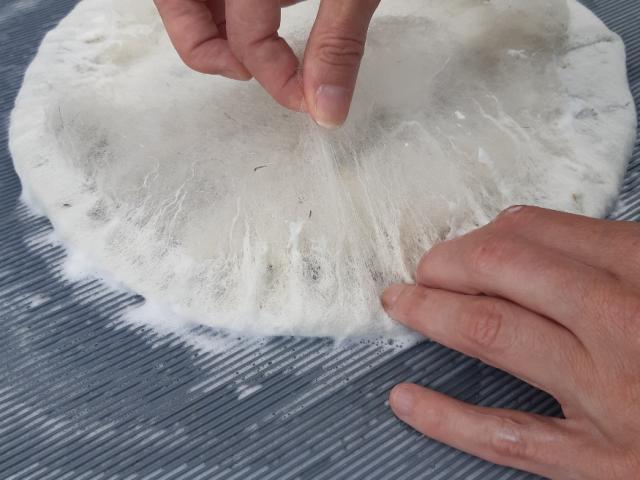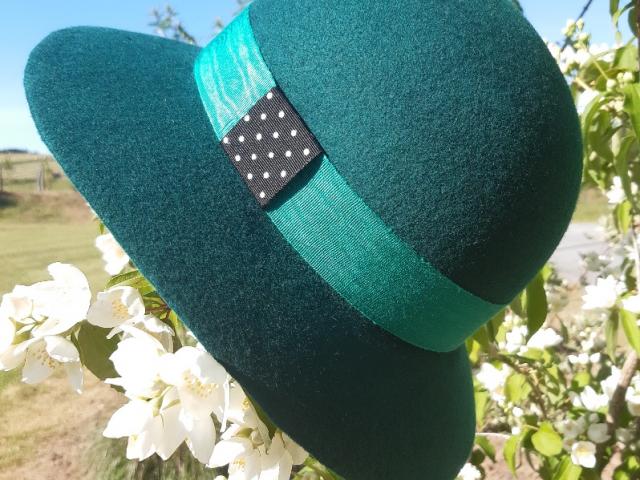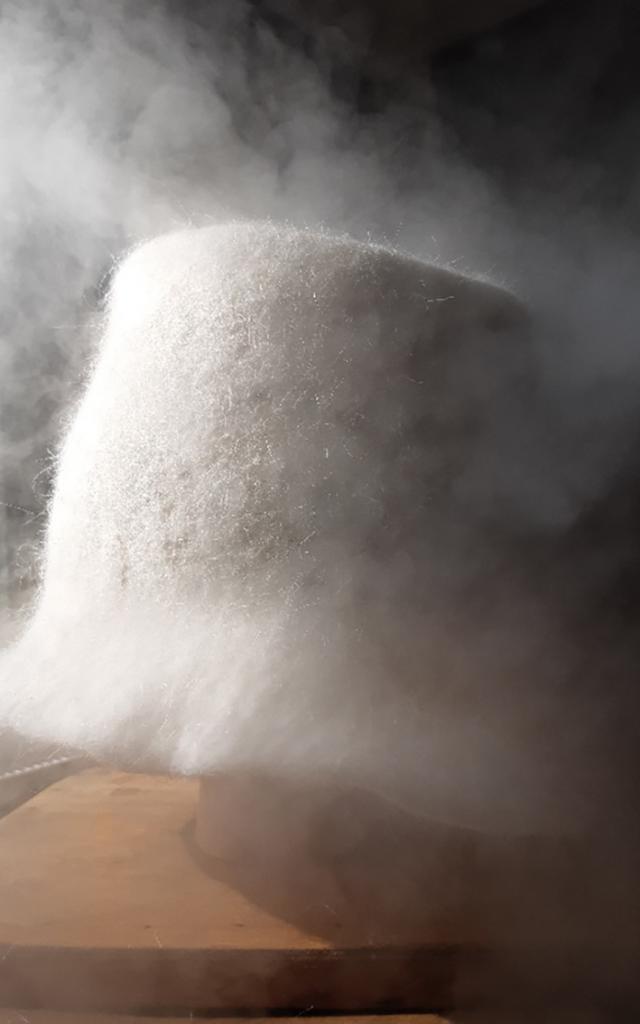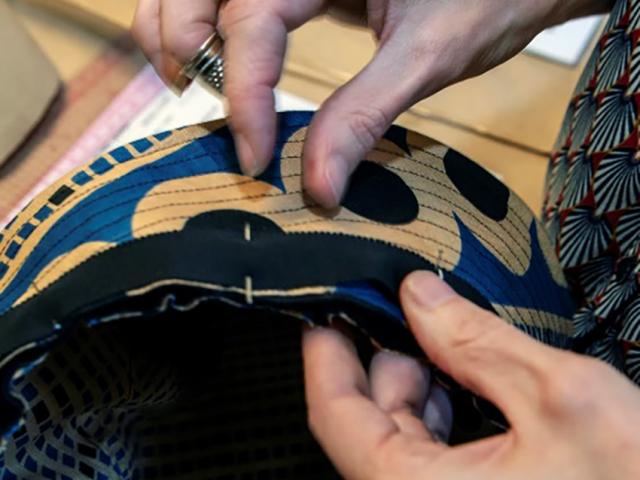 Aurélie, why do you favor wool for your creations?
It's a material that has only advantages:
🐑 100% natural and entirely renewable thanks to our dear sheep!
🐑 Isolating from cold as well as hot
🐑 Little water permeability, useful for a hat!
🐑 Breathable, it regulates humidity and promotes air circulation
🐑 Non-allergenic, cool!
🐑 Anti-UV, so your hat or beret is very useful in the mountains 🙂
🐑 Little messy, not bad for white…
And besides the wool I work with didn't travel all over the world since it comes from the meadow next door to me, you can't get any more local!