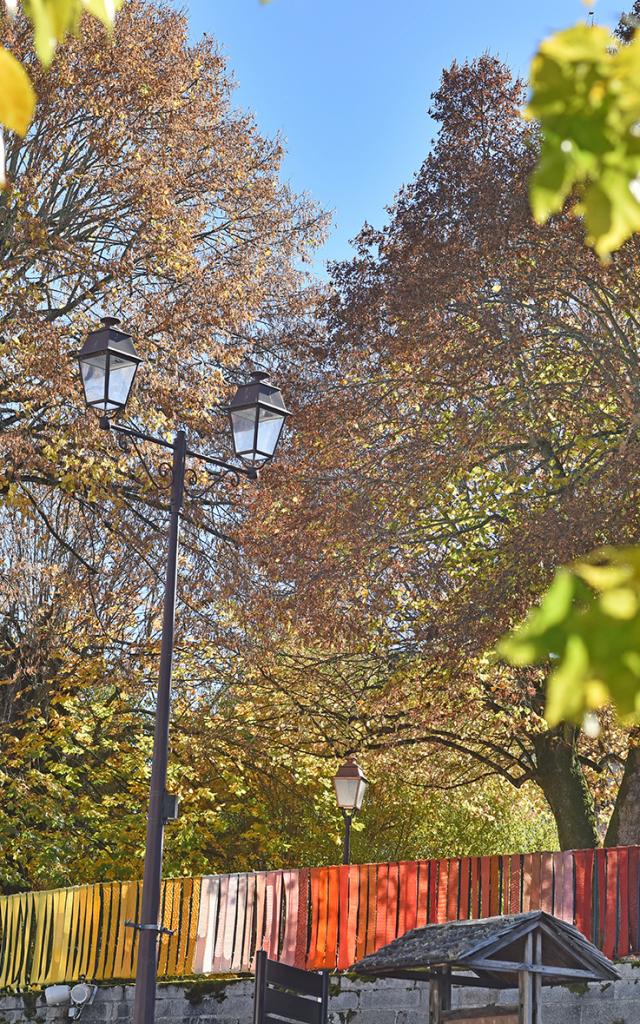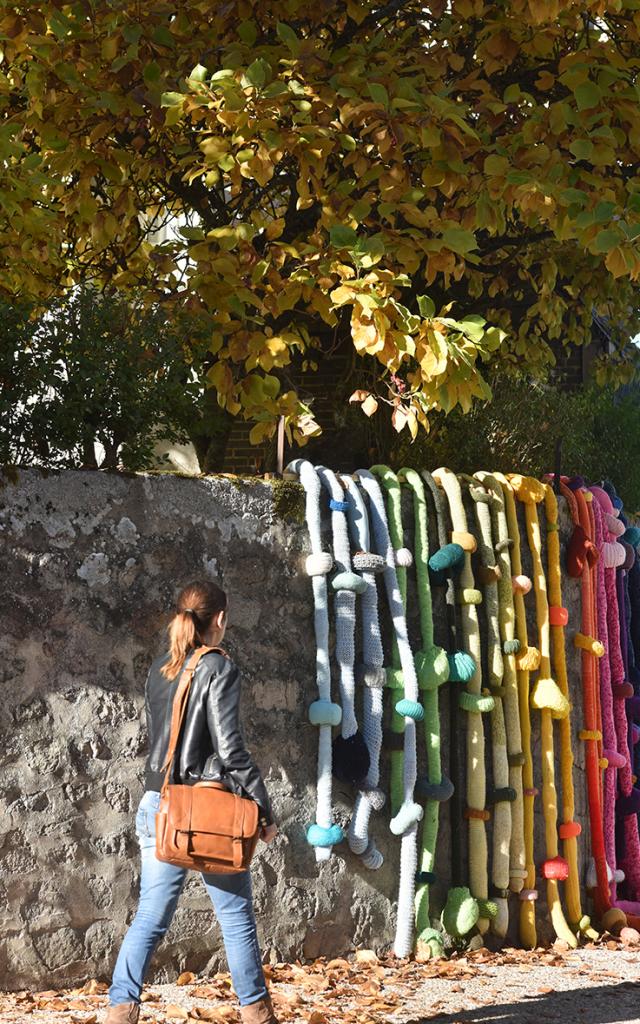 KNITTING ON THE VILLAGE: AN OPEN AIR EXHIBITION
Knitting on the village announces the color as soon as you arrive in the village. Initiated in the United States, this great movement of Yarn Bombing takes place every year thanks to a gang of knitters and other small hands.
Knitting takes possession of the village: benches, grids, walls, statues… an open air exhibition to the delight of the eyes.
To discover all week long the National Wool Days.