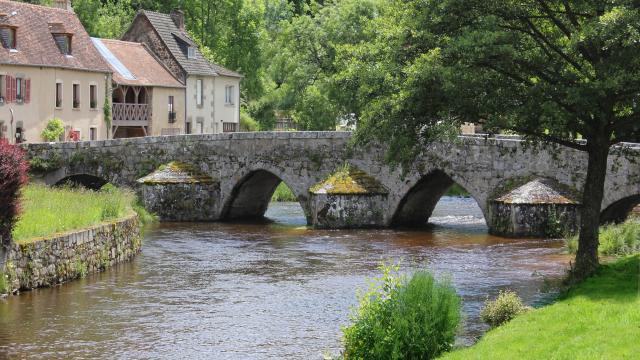 "When we used to leave early in the morning… When we were leaving on the paths… By bicycle"
For several months, the Aubusson Felletin Tourist Office has been working closely with the bicycle touring clubs in its territory and the Departmental Council's sports department to offer these beautiful escapes that use the secondary network, which is more bucolic and adapted to this practice.
Whether you are with your family or friends, everyone will find the circuit of their dreams where this osmosis so special that can only be found in South Creuse of our green hills, our moorland landscapes and our emblematic architecture of our Creuse masons … without forgetting our history!
Two local loops are offered starting from each of the communes
of Aubusson, Felletin, Gentioux-Pigerolles and Vallière.
Find the online tours to download below, soon available on https://rando-millevaches.fr/
Discover them at your own pace!