She pampers them, cuddles them, brushes them and treats them naturally with plants, honey, clay or essential oils. Popeye, Fiji or Taiga lead the good life here, at Mondoueix.They enjoy all the space they need, grass grows in abundance and visitors come only for them! The stars here are the donkeys.
Geraldine and François can talk about them at length. Geraldine has no equal when it comes to choosing him, depending on the composition of the group he has to escort. A donkey with a good step for walkers, a quieter donkey will be chosen for families with young children. Geraldine will give you all the instructions to guide him. You must be firm, logical but not authoritarian and you will establish a complicit relationship.
Their mission is well defined. The donkeys accompany the walkers on the paths around Mondoueix. They know the routes well, practicing them regularly.
Even if, often, visitors imagine that the children will do the circuit on their backs, this is absolutely not the case! Geraldine repeats, "No, the donkey is there to carry the bags and possibly a small child who is tired, but not during the entire hike." Indeed, it is quite practical to entrust the backpack, the snack, the water bottles to the animal (on a pack-saddle). We can walk with a light step, apprehend more serenely the slopes and above all, we meet people. And yes, who would resist the urge to go and pet that unusual hiker met on the way!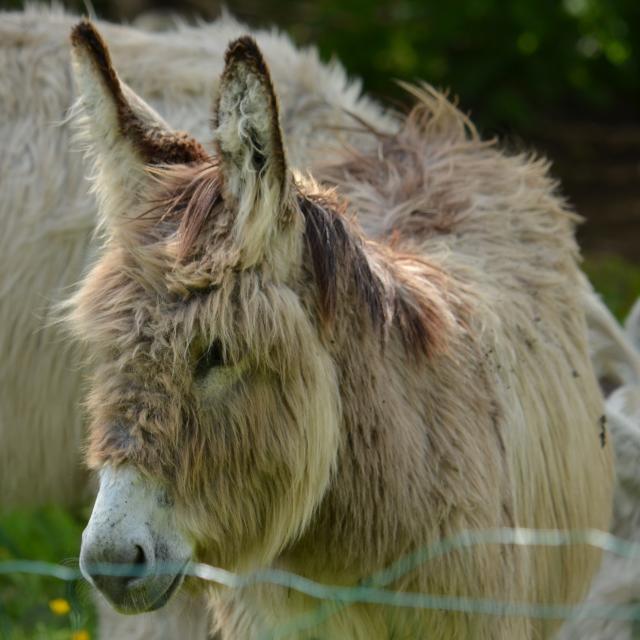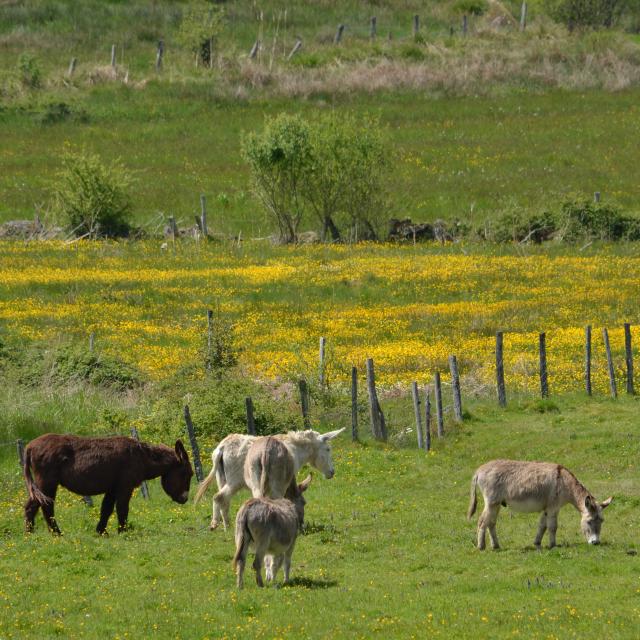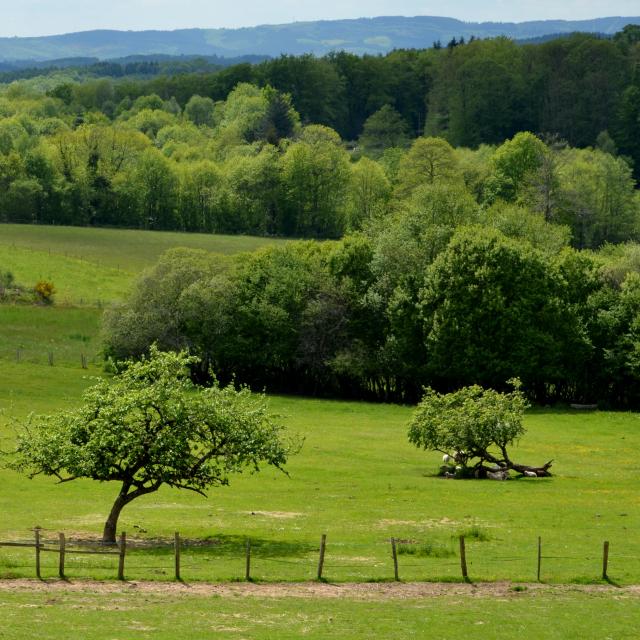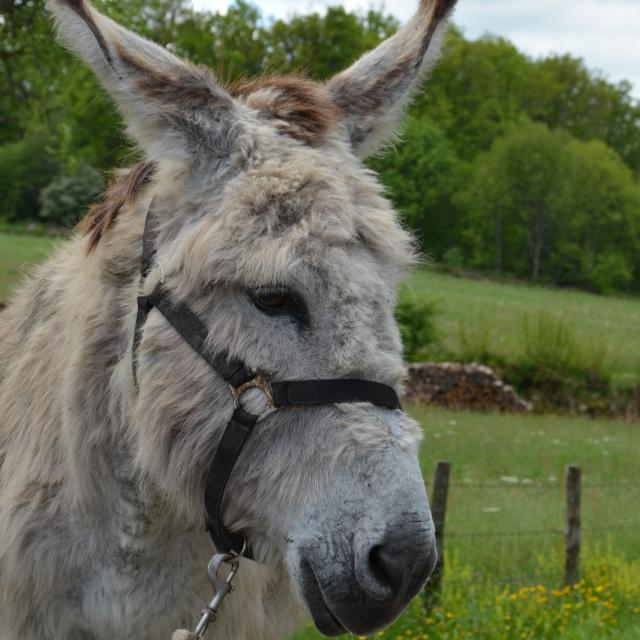 The donkeys accompany at their own pace the families who take them as assistants. How nice it is to walk with this new friend, the children love it! Geraldine testifies that the adults also like to hold the animal's tether and if they pass the baton to the younger ones, it is often with regret!"
Around the Pays'Ane farm, François and Geraldine spot the paths. There is something for everyone, an hour or a whole day, it's possible! If you like the idea, Geraldine can even concoct for you a small stay combining hiking and lodging.
What a great way to discover our countryside, to cut yourself off from the city bustle and to share a moment out of time with your family. With the advice of Geraldine and François, you will experience true adventurer's holidays and maybe in turn, you will whisper a few words into Popeye's big ears!
La ferme Pays'Ane

Géraldine and François

Le Mondoueix 23250 SARDENT