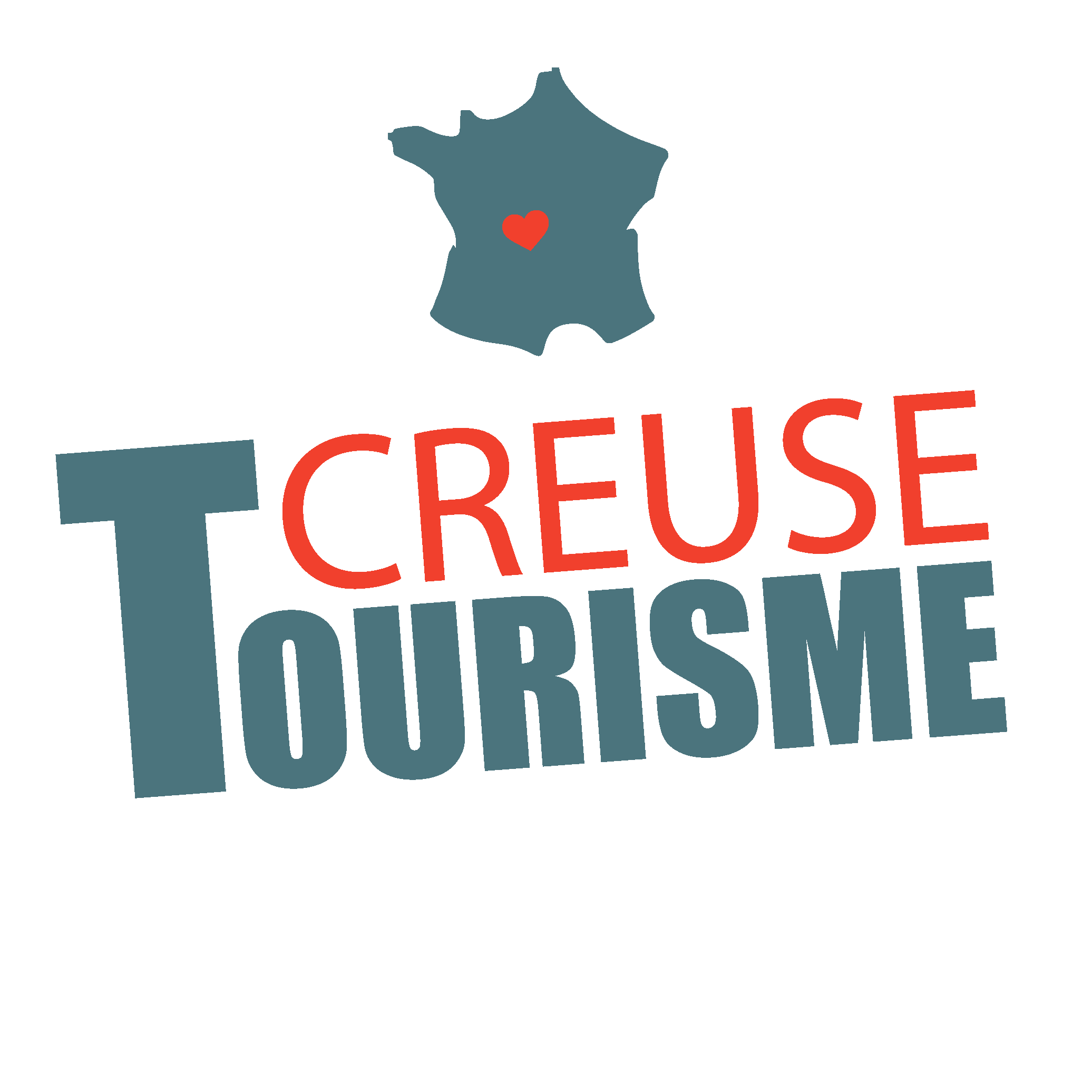 The departure is from the town of Saint-Georges-la-Pouge. Let's take the opportunity to discover the beautiful church, all the way up an impressive flight of stairs. Some Gallo-Roman remains have been collected nearby but it is the lion that dominates ! Linked to the legend of the passage of Saint Martial in Limousin, it is now separated from its "twin" who remained in La-Chapelle-Saint-Martial.
Let's take the road to Saint-Sulpice-les-Champs without forgetting to look at the washhouses (an old one made of stone and a more recent one made of cement). Let's have a thought for all the women who made this place live by accomplishing the painful and nevertheless talkative regular laundry called bugeade.




We arrive at Le Donzeil through the cemetery by taking a path that avoids the village and bypasses the pond (passing through the amusingly named "Le Trou du Chat"). It is possible to go directly to the pond by going down into the village by the road.
The pond of the Mill is the ideal place to picnic. It is quiet and well maintained, shaded or sunny, you can even take advantage of it to extend the break with a little nap!"
Let's join Saint-Georges-la-Pouge by the sparkling village of Champagne and the passage near La-Chapelle-Saint-Martial.To meet the second lion, you'll have to make a detour to the church, but it's worth it because two beautiful lime trees (known as Sully) are associated with it. The wild pond offers a magnificent panorama of which one never tires…
The return to Saint-Georges is well shaded and the arrival is made by the old Roman road, along which a cross and a repository (the coffins carried by men on the day of burials were deposited there) are to be discovered.



In the town, before finding the car, we notice the public weighbridge. It has been preserved and restored recently. It testifies of the great animated fairs that were held on this square in the last century.
After 22 kilometers, let's not forget to do some stretching to relieve our muscles and to hydrate well.We took photos during this great loop, they will testify to beautiful discoveries AND will give envy to our loved ones.
#moisdelarandoCSO
To walk with Creuse en Marche, the Ahun-based association can be reached at 05.55.62.54.71.
Discover the moon hikes in partnership with the tourist office
The Creuse en Marche Council
A very pretty corner is to be discovered on the commune, the site of the Puy du Chalard and its old bridges on the Gosne. If you have a quarter of an hour in front of you, do not hesitate to discover this so bucolic setting.