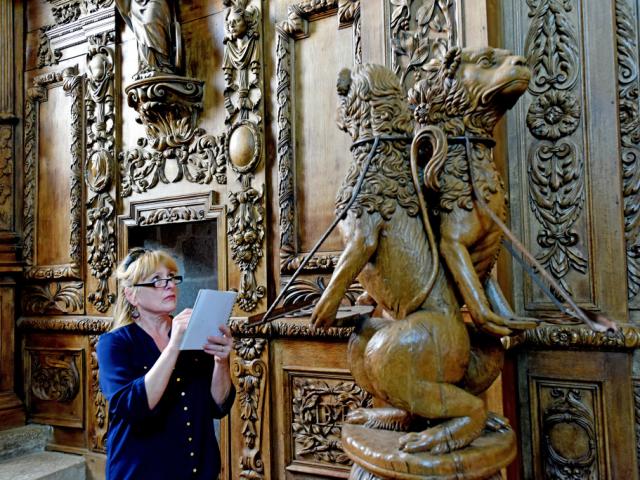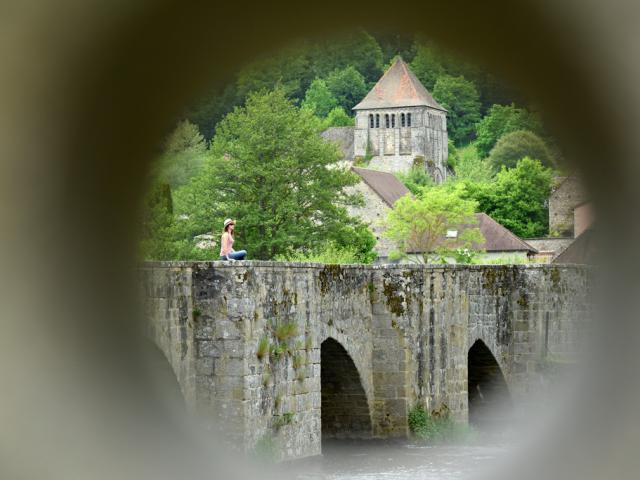 The Gothic porch is placed there, like a link between village activity and the solemnity of the church. A lacunar church, amputated from its nave during the wars of religion.
In a few steps, the choir is reached and delivers its treasure like a jewel: an exceptional set of baroque woodwork. Sculpted in 1673 by Simon Bouer, they are a model of Baroque art, a hymn to nature. Acanthus leaves, sunflowers, full vines, oaks, olive trees, almond trees provide shelter for a rich local or more unexpected fauna!
The mercies of the 26 stalls reveal faces and one can easily imagine to be the sculptors, monks or children of the village frozen here forever. More unusual, some well-hidden representations come directly from mythology.
Two Siamese lions form an unusual lectern, while the finely crafted gate adorned with a double Christ categorically separates the religious area of from that of the faithful.
The alleys go from the church all the way down to the Creuse river, spanned by a solid Romanesque bridge. From there, the village offers it's best view, the abbey church and the village nestled in a green setting … It is the ideal place to take a last souvenir photo of this poetic site.