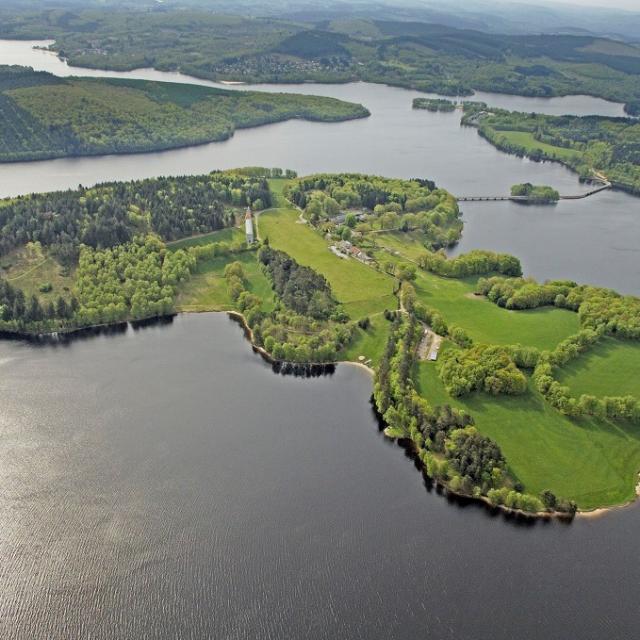 Vassivière predator fishing spot
The Lac de Vassivière, classified in 2nd category, ideally located in the heart of the Regional Natural Park of Millevaches in Limousin is undoubtedly the kingdom of predators.
1000 hectares of water, a jagged shore offering multiple quiet coves, a water depth of up to 30 meters, fishing instructors, well-distributed launches, dedicated accommodation … all conditionscome together to optimize your fishing session.
Traditional landed fishing or lure fishing, from the shore, by boat or float tube, all techniques are possible in an exceptional landscaped setting.Each year, it is the scene of record fish catches.A vast, responsible and sustainable fish and fishery development plan has been initiated in order to place Lake Vassivière as one of the five best French lake predator fishing spots.So … take a bite of the Vassivière hook!