Name origins
The name "Ayen Moustiers", the monastery at the foot of the hill, sums up well Eymoutiers's monastic origins. The towns developed around the worship on the grave of Saint Psalmet who came from Ireland at the turn of the 7th century.
The name of the inhabitants, called Pelauds, meaining the ones who work with skins (pellis in latin) comes from the tannery industry which made the town prosper, in particular during the 17th century.
Strategic situation?
Eymoutiers developped on the right bank of the Vienne river, where all the large lateral slabs overlooked the river to cross to ford, in order to provide water at the time, the hills around allowed the building of fortifications.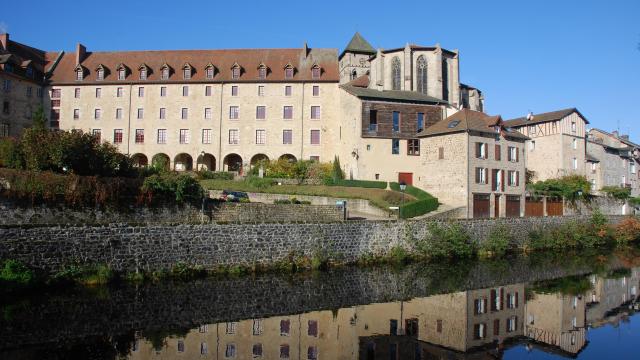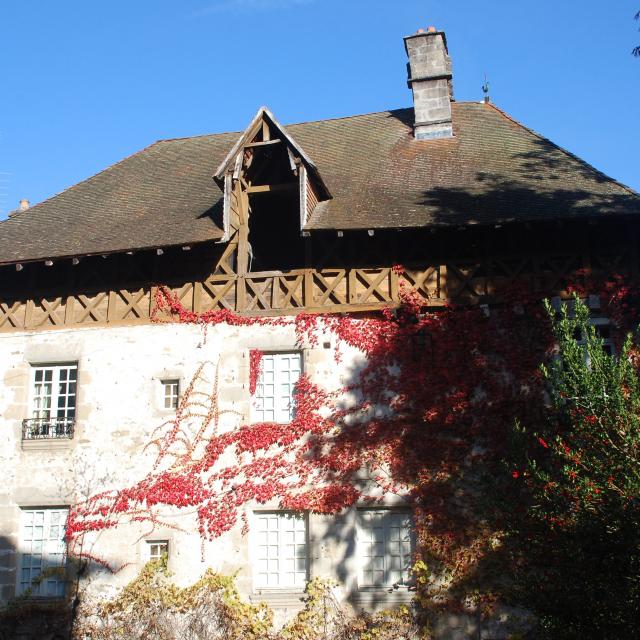 Eymoutiers, a prosperous city
In the 17th century, the religious brotherhoods and the tanner's guild, located by the river Vienne, were powerful. The town was prosperous, all social groups met: notables, shopkeepers and craftsmen.
The good road network in the 19th century will develop a proximity trade, therefore fairs kept their importance.
A bit of architecture
The tanning activity carries on until 1914, with the last tanner's perserance. It gives an original look of the house with open timber framed attics.
Raise your eyes and discover another feature for a Limousin mountain town : the roofs are low-pitched and with hollow tiles. The land sizes are narrow and dense but does not exclude a few beautiful houses of notables.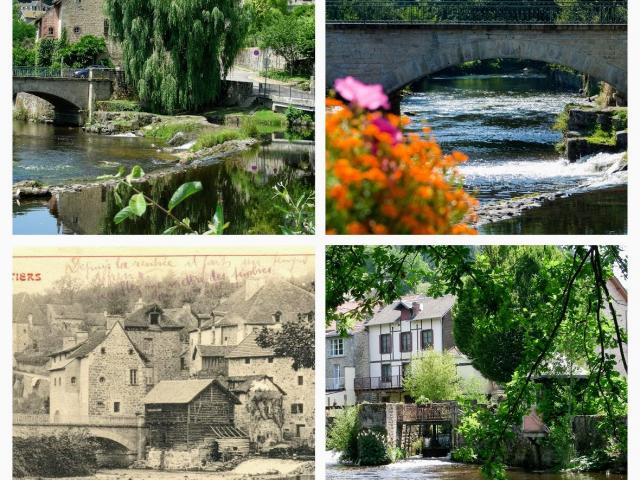 A new momentum
At the end of the 19th century, the arrival of the railroad brought back Eymoutiers as a commercial town in the Limousin's mountain. Today, we can still go back to this era by going on board a steam train which operates during the summer months in the Vienne river Gorges.
During the 20th century, the wood activities brought employment.
Eymoutiers today
This picturesque tourisitic little city shines with its energy impelled by its network of shopkeepers, craftsmen and clubs.
To visit : the collegiate church built in the 11th and 15th centuries listed on the historical monuments with 16 stainglass windows unique in the Limousin, its ancient tanner's boroughs by the river Vienne and its ancient houses, The Paul Rebeyrolle and the mineral museums.
Sweet or savoury ?
Treat yourself with local specialties : Le Pelaud, la pelaudine, the pavé d'Eymoutiers, the potato pie, Limousin beef, "belou" lamb.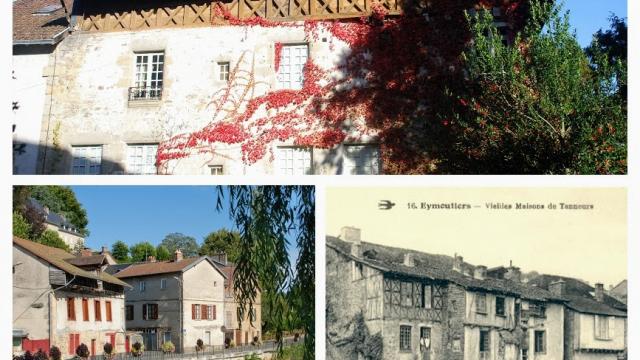 Office de tourisme des Portes de Vassivière