Thus, around the lake stretch 7600 hectares of hilly natural areas, which alternate between bogs, ponds, moors and forests. Green, blue, gray, but also flamboyant shades of ochre, red and orange mark each season with very different atmospheres.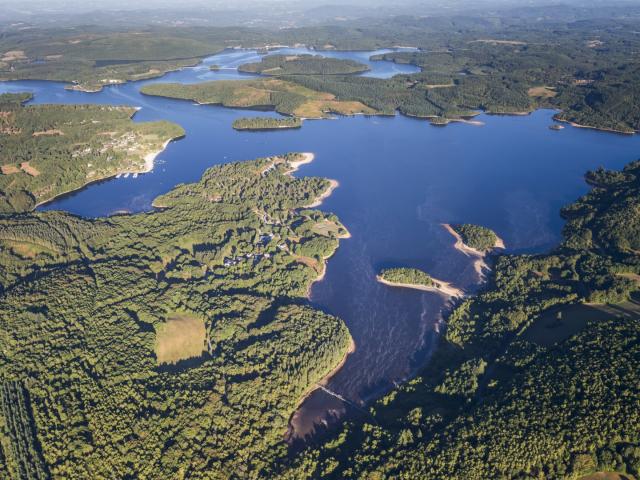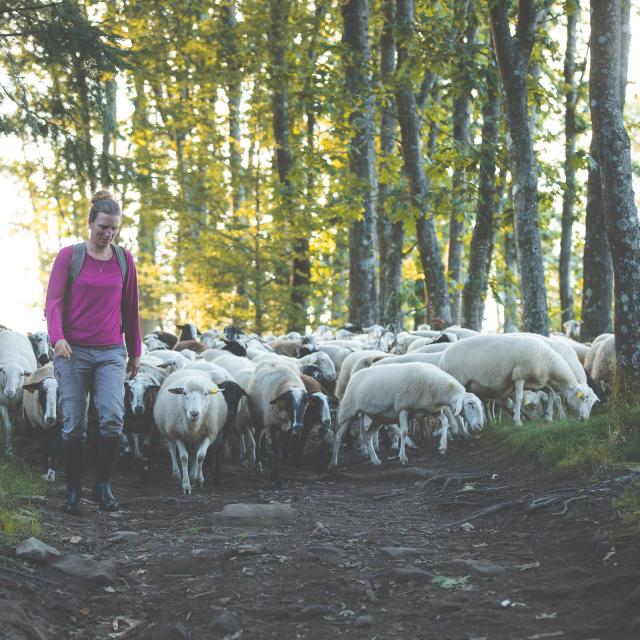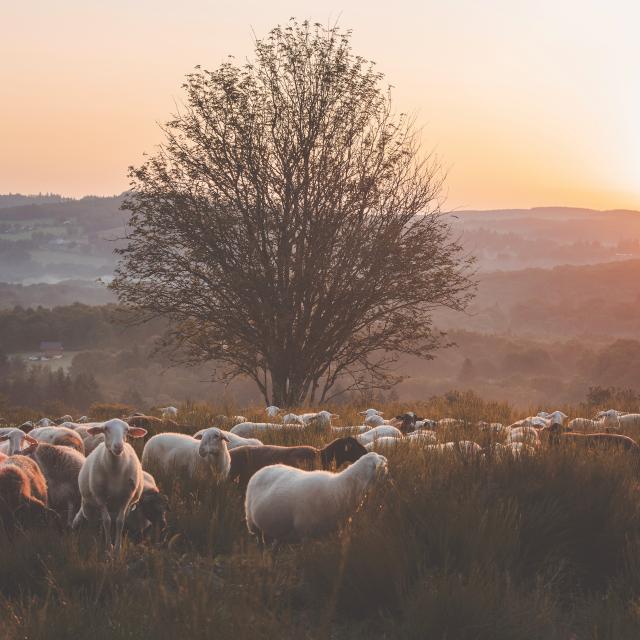 Here, in Vassivière, we pay special attention to nature in order to rediscover the original landscapes and open up the panoramas.
We all have stories of shepherdesses and ewes in our imagination, which remind us of our childhood!"
Here, the eco-grazing is a reality. Thus, in these beautiful colorful spaces, you may come across, at the bend of a path, a shepherdess guarding her sheep with her dog*.
The ewes have been reintroduced, as in the past, and graze the moor.
In season, share her experience by following her during her transhumance around the lake and during the "Shepherds".
Another identity ecosystem of our territory: the peat bog.
It is a rare asset, which must be preserved to avoid the colonization of trees and shrubs that would lead to its extinction. The restoration of this environment so fragile, requires very special precautions, a method of gentle work, not mechanical.
So, here, it is horses that skid, also as in the past, in order to expand the habitats necessary for the reproduction of protected species and to create panoramas on these little known environments.
The long-term objective of these various works orchestrated by the Syndicat du lac and the Conservatoire du littoral, in consultation with other local actors (ONF, PNR de Millevaches and CEN Nouvelle-Aquitaine) is to bring light to these beautiful colored spaces with Canadian atmospheres through the creation of paths and landscape openings, with respect for the environments and for the happiness of all.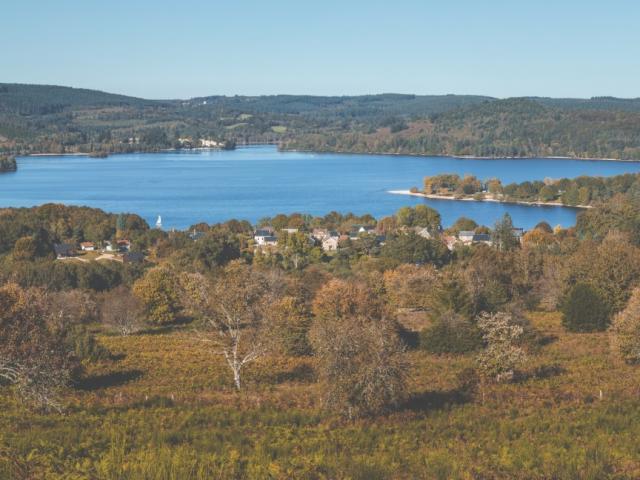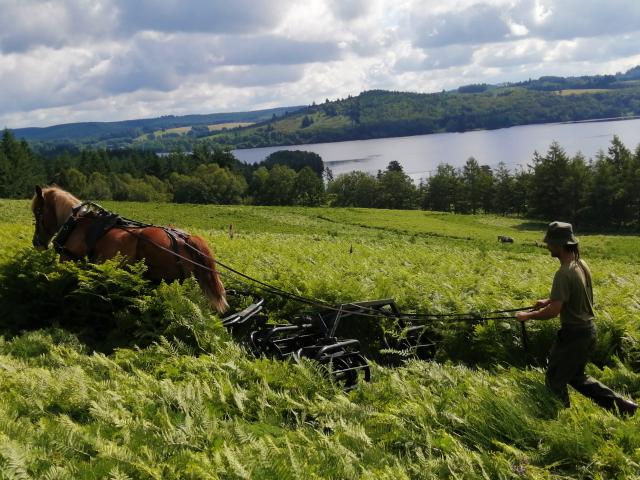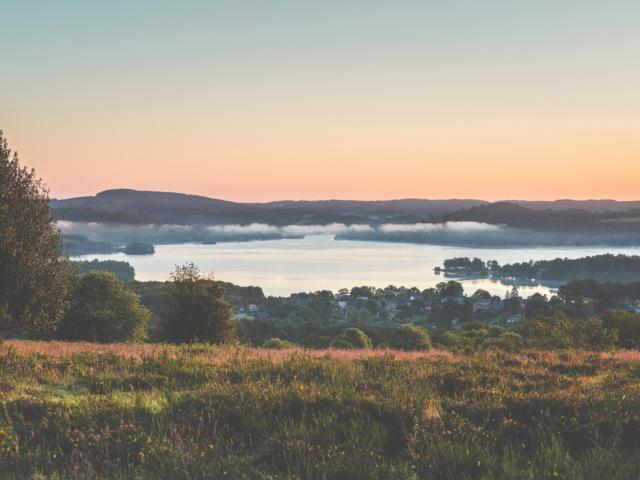 The right reflexes when faced with a herding dog >>>>>>