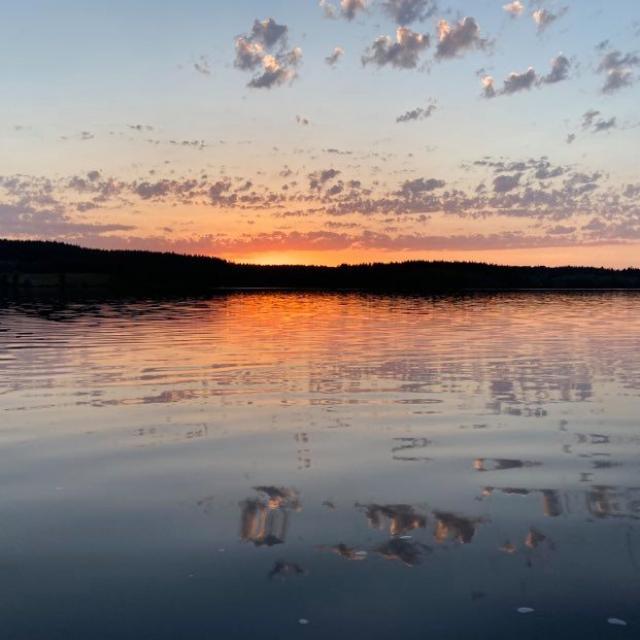 Tell me your crush on Vassivière, when, how?
My wife and I live in a small village near Metz, we have been fishermen and nature lovers for more than 35 years .
It was Jean Pierre Pernaut in his newspaper that made me discover this lake ……..merciiiii Jean Pierre. Since seven years we spend our summer vacations in Vassivière: fishing every day morning and evening. During the day it's walks and discovering the surroundings.
What feelings does it inspire in you?
We love the atmosphere here, moderate tourism, local markets …… our hosts have all been amazing. We have fished lots of lakes in France and abroad. In Vassivière we do fishing worthy of far away destinations, unique and sometimes unusual.
A little anecdote during your fishing session in Vassivière?
During one of our fishing sessions by boat we were surprised by a music that escaped from the forest: the musician was perched in the trees! Another time it was a naked bather in the cool water making mysterious incantations………
To each his own way to honor this inspiring nature! 😊
The final word?
More seriously, to come back to Fishing, I'm just a little worried about the withdrawals that I find excessive in this lake, but hey… the young fishermen will change all that.