Missing video title
Missing video caption
What is your job, your activity?
Other than being a fishing instructor-guide, my job is also to make people discover the life of the lake, its history, its actors… I am specialized in float tube lure fishing and fly fishing. I have a diploma from the National Training Center for Fishing Professions, based in Ahun, in Creuse. I offer fishing stays for young people from 12 to 17 years old on the Lake of Vassivière, discovery animations and fishing courses.
Why the choice of the Lake of Vassivière or its surrounding countryside, tell me about your background:
I am originally from Haute-Vienne, near Limoges. Fishing is a passion for me. It was at the age of 40 that I decided to train as a fishing guide and make it one of my activities. The choice of Vassivière was a natural one: the lake represents my childhood and my youth. It is also an attractive lake for fishing, which enjoys a good reputation.
Your advice for a good fishing session at Vassivière?
At Vassivière, as elsewhere, knowledge of the habits of the fish and the environment counts as much if not more than the technique. The topology of the Lake is very particular with fish often present in the open water on reliefs and remains drowned under the waters of the Lake. Fishing by boat or float-tube is a real advantage to go and find these fish.
The 2 good reasons to choose you as a guide in Vassivière?
Taking a guide allows you to save time and to find the fishing and the fish more easily. Why choose me rather than someone else… Not simple! There are quite a few other guides on the Lake… I think we are all nice, we know the Lake pretty well and we are more or less unshaven. My little + my float-tube guiding and also fly-fishing on the Vienne and the Maulde !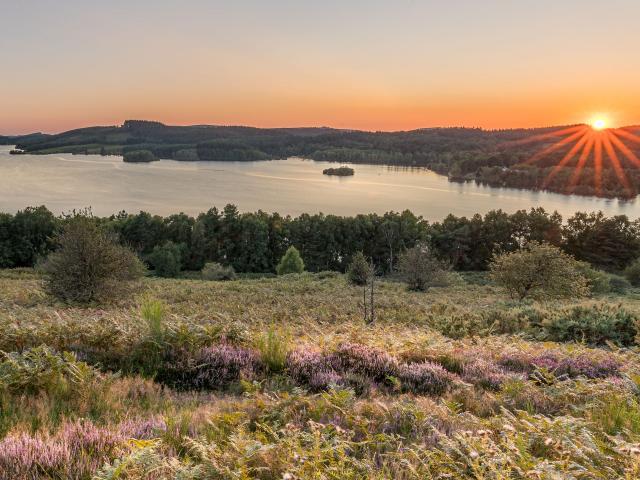 An anecdote from a fishing guide at Vassiviere?
All guides have their share of good memories. But one of the coolest moments is getting a beginner to catch his first fish on lures. The guide is often as happy as his trainee in this case!