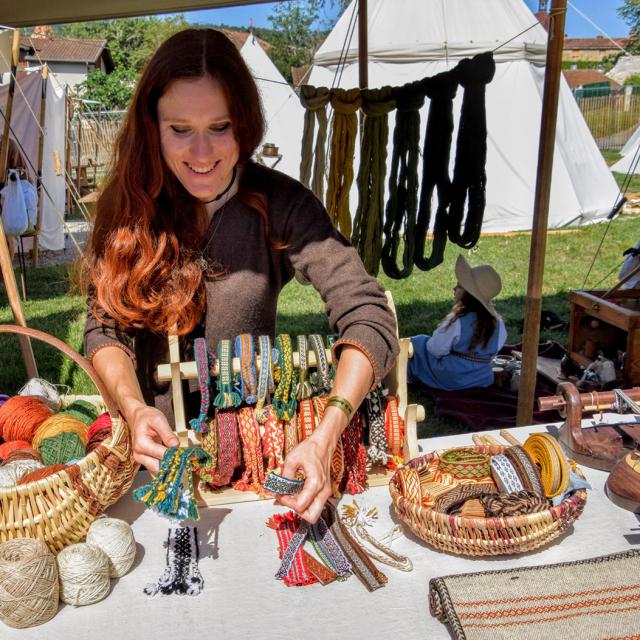 Can you tell us how you came to Creuse?
I had to tame the technique, show patience and perseverance, to acquire, little by little, precise and meticulous gestures. Once the passion was well established, it was a vocation that was confirmed, with the will to learn and pass on.
This is what brought me to Creuse. I attended a number of professional trainings at Lainamac, and then I met the actors of the textile industry and local heritage. Among them, the association Felletin Patrimoine Environnement, organizer, among others, of the Journées Nationales de la Laine.
It was with this newfound knowledge that I created my business, The Nightstand. Like a number of rare professions, there are no studies or diplomas to train for. So you have to learn, through practice, but also through more theoretical research.
Can you tell us about your activity, your contact with the public?
L'Echoppe de la Noctambule is the sale of braid and lace by the meter, small trimmings and other textile accessories, but also the valorization of an ancestral craft. Through demonstrations, animations and workshops around the practice, I hope, at my level, to be able to participate in the safeguarding and sharing of a know-how, and thus allow the understanding of traditional and modern techniques.
The card weaving is the story of an ancestral technique that allows to weave strips of fabric with shaped patterns. The braid, a woven strip of small width, can be decorative or purely functional. The technique is entirely manual and consists in interweaving warp and weft threads with a certain density. Between technicality and creativity, the manufacturing steps are numerous. From the traceability of raw materials especially for wool, to the finishing of the pieces, through the search for color harmonies and the design, I work mostly custom.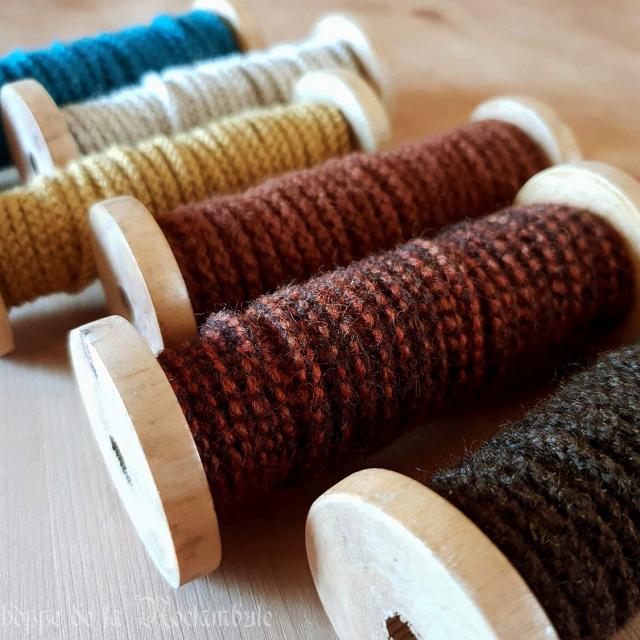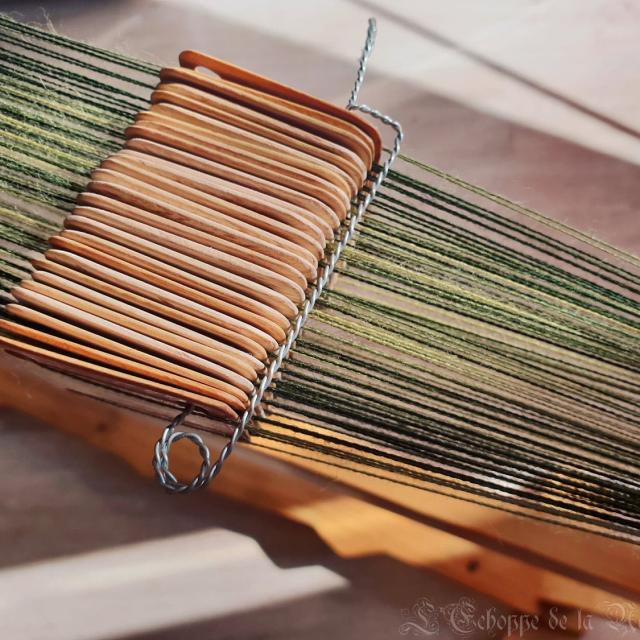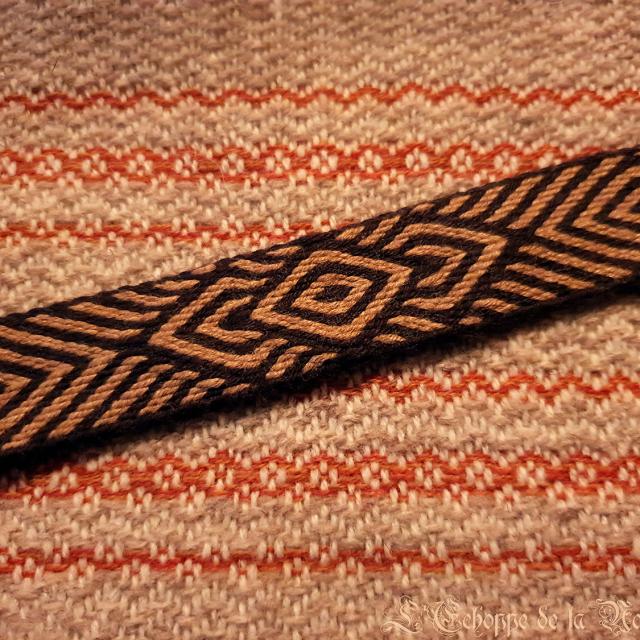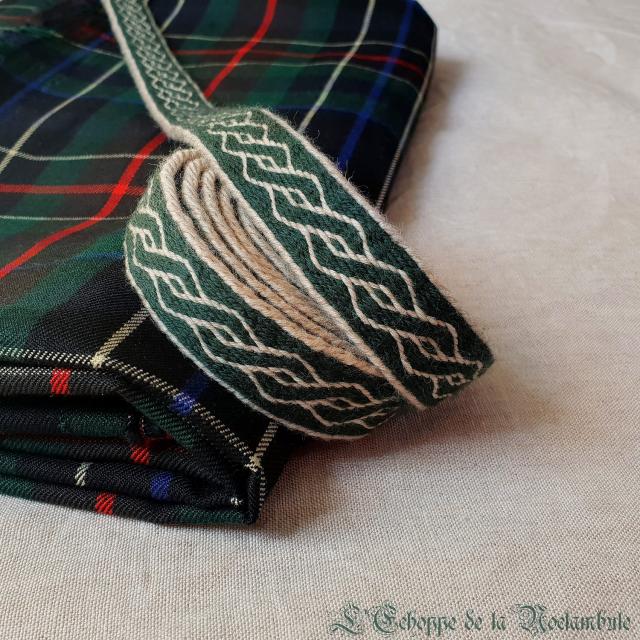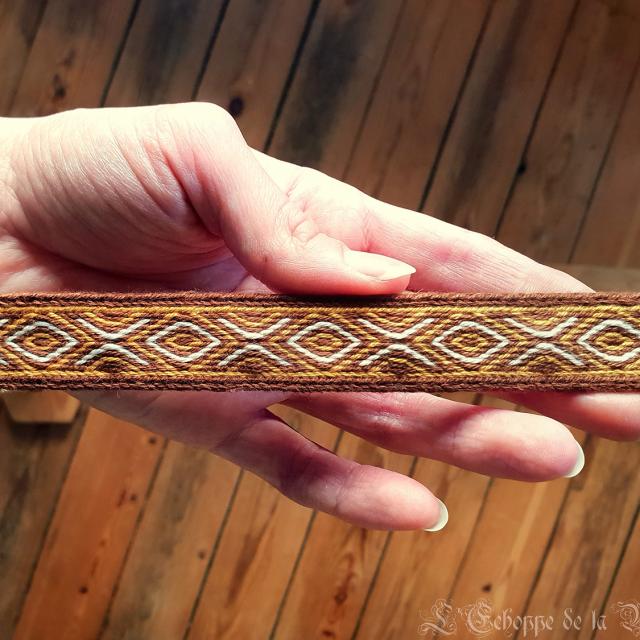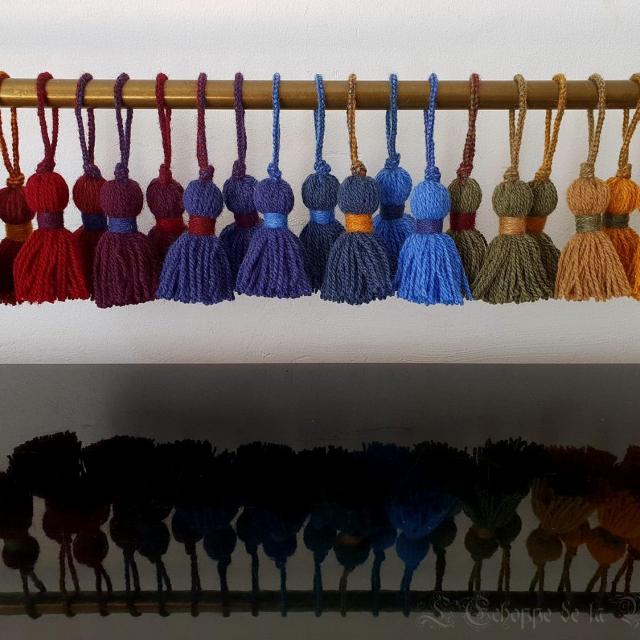 Visit the Noctambule Stall
Camille offers weaving demonstrations at the Histoire de Laines shop
6 route d'Aubusson – 23500 Felletin – Tel. 05 55 67 57 27
She'll be waiting for you there for the Journées Européennes des Métiers d'Art, from April 06 to April 11 (by reservation).