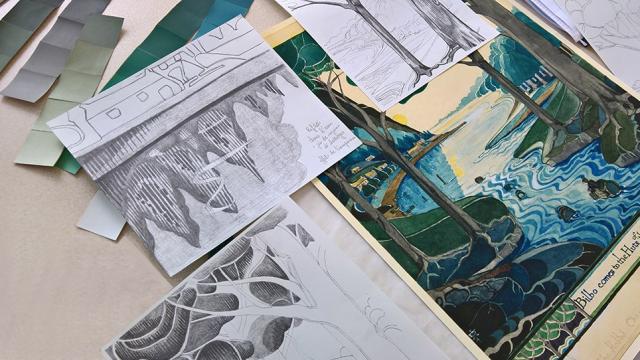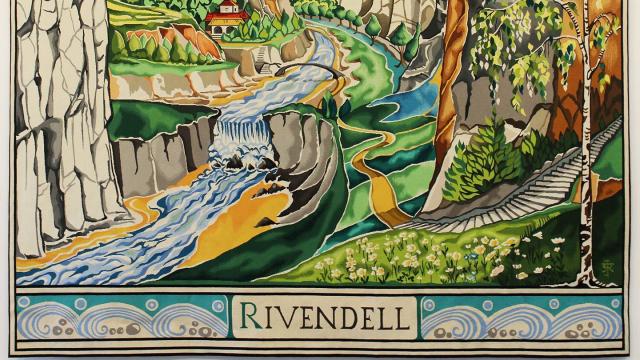 The imagination of J.R.R. Tolkien in Aubusson tapestry
The « Cité internationale de la tapisserie » unveils a unique weaving project : an exclusive series of thirteen tapestries and a carpet woven from the original graphic work by J.R.R. Tolkien. Over four years, fourteen graphic works by this talented illustratot will give birth to a collection which will bear the name of "Tenture Tolkien".
The illustrations were selected from the author's three major books (The Lord of the Rings, Bilbo the Hobbit and The Simarillion), drawings he made for his children are also involved in the project. Tapestries and carpet will be made in tapestry workshops in Aubusson and in Creuse, according to Aubusson tapestry techniques as recognized by UNESCO by registering them as Intangible Cultural Heritage of Humanity in 2009.
A space entirely dedicated to the project is to be discovered at this time at the "Cité internationale de la tapisserie".