A tall silhouette was already present in the center of the village: the lime tree! A symbol of the newfound peace between Catholics and Protestants. It is whispered that they would have been planted under the impulse of Sully, in the center of the village, on the couderc or near the church (La Chapelle Saint Martial, Saint Martial le Mont, Saint Moreil, Notre Dame de la Borne Chapel). Moreover, these giants still often bear the name of the minister of Henry IV (Nouallaguet commune of Saint Georges la Pouge). Strong and proud, many specimens watch since the sixteenth century on a companion that is often associated with them, the cross, partially encompassing it sometimes under its wooden bulges (Janaillat).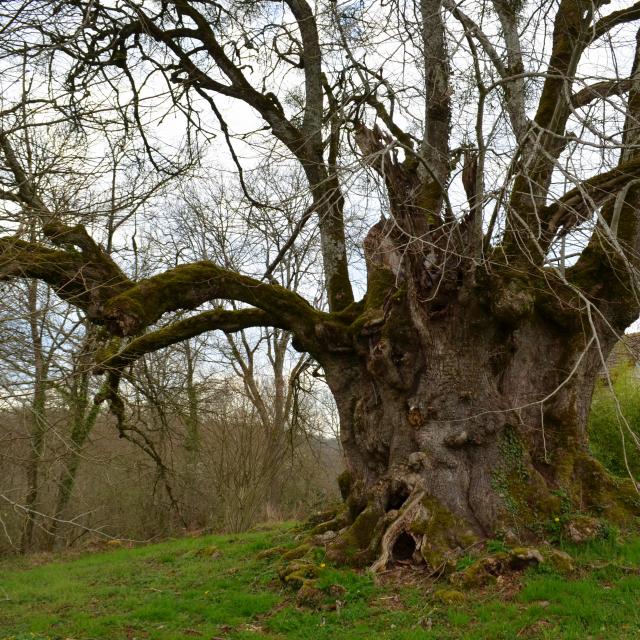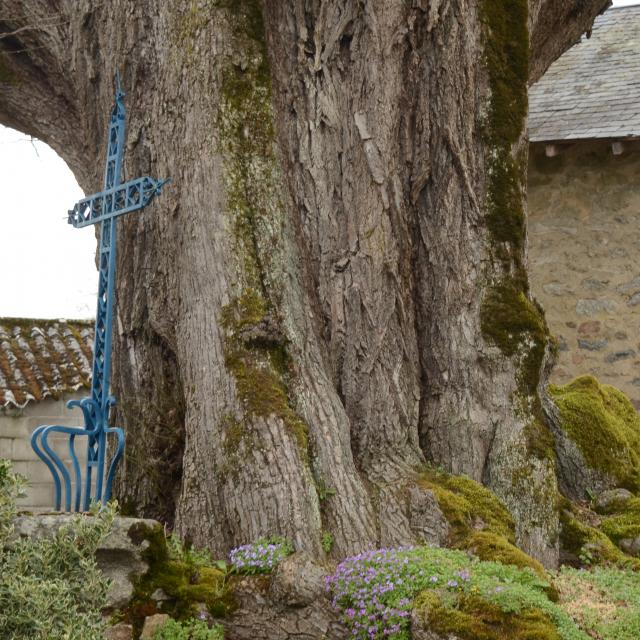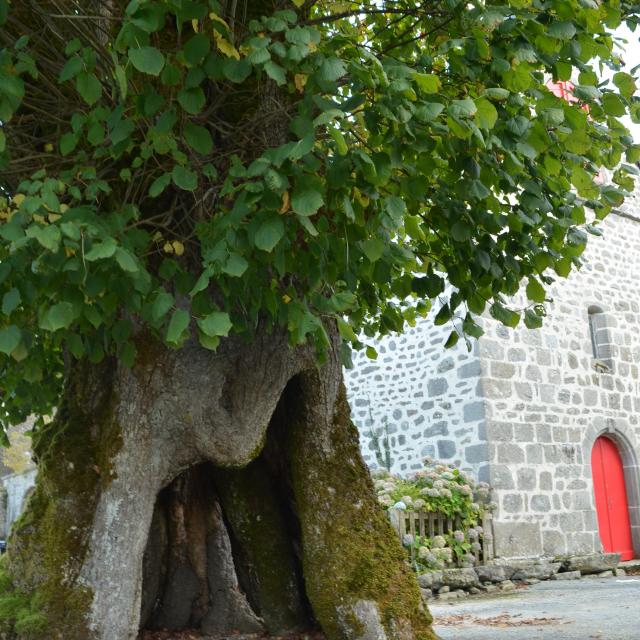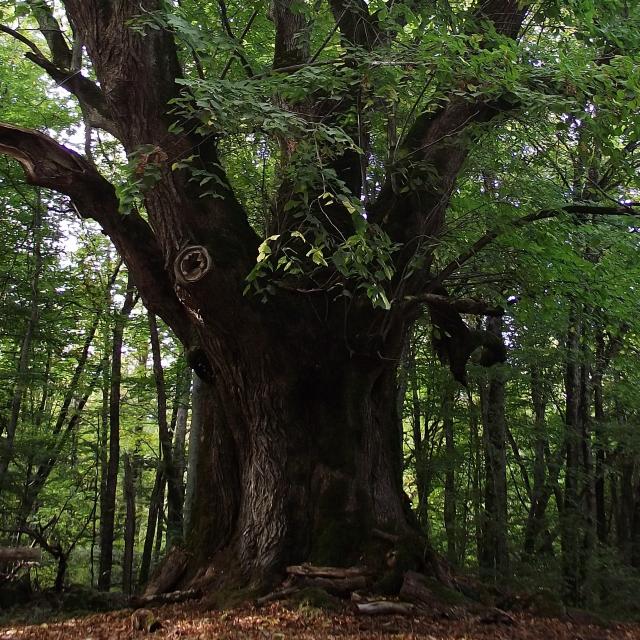 Other times, it is a plane tree that plays this protective role near the cross (Moutier d'Ahun). Often hollow and fragile, these ancestors require a thousand attentions. For the safety of passers-by, they can be circled, pruned, monitored (Maisonnisses).
In theparks of castles or beautiful bourgeois properties, species newly imported into France were planted in the eighteenth and nineteenth centuries. These imposing cedars, redwoods or tulip trees still spread their majestic boughs and serve as a backdrop to elegant properties (château de la Chezotte commune of Ahun, park of the house of La Chapelle Saint Martial).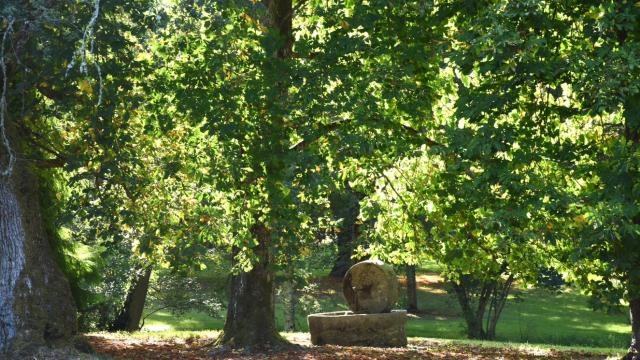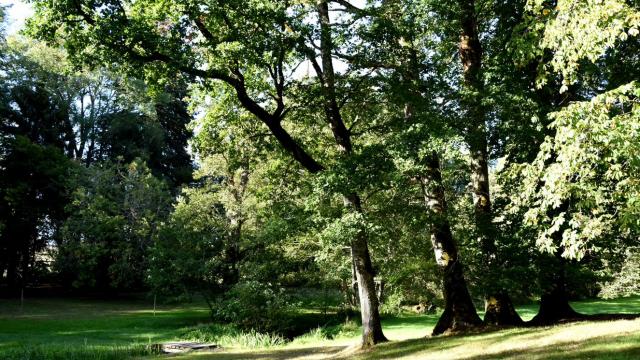 Theseremarkable trees can punctuate nice, quiet drives or motorcycle rides. So enjoy their quiet strength, imagine what these elders have seen and experienced, brush their bark, admire their antlers! Above all, don't forget to immortalize them in a photo or drawing because despite their apparent strength, these beings are fragile and brought to disappear (the Sully des Maumes at Donzeil)…