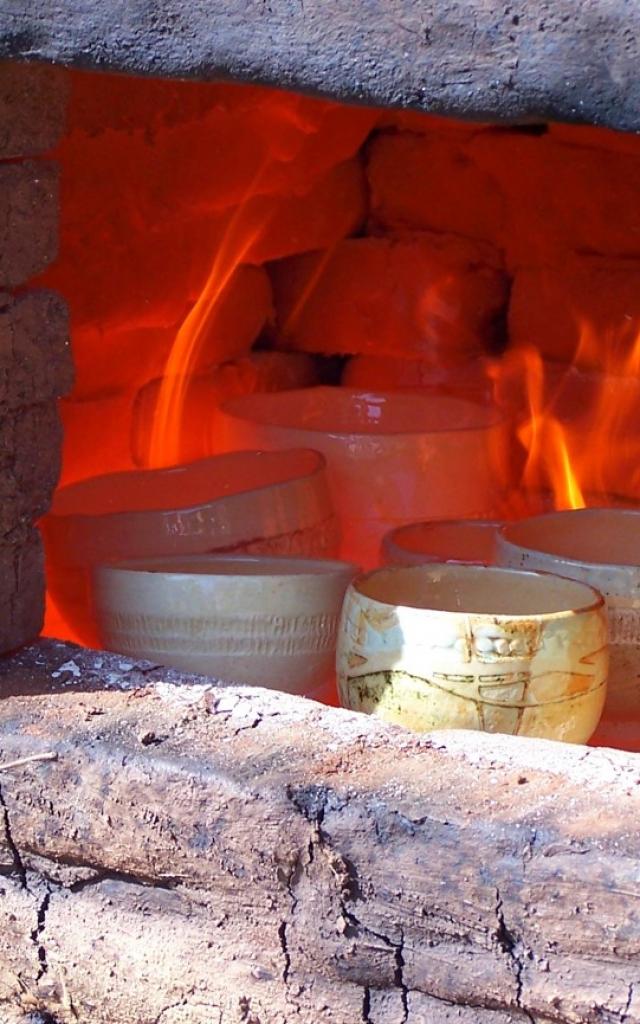 A place, a history…
In 1962, the Tuilerie de Pouligny ceased its activities after 132 years of tile and brick milling. Left abandoned for several decades, its low roofs quickly deteriorated and nature took over…
In 1995, the town hall of Chéniers defined a restoration plan for the site.
The visiting space frequented today by many visitors was able to come back to life thanks to the will of the inhabitants of the Bonnat canton and the work of the members of an integration site. The latter, supported by the ADPBC, an inter-communal development association, made it possible, from 1998 to 2002, to rehabilitate the entire site.
The site of the Tuilerie de Pouligny ecomuseum has welcomed visitors, artists, and students participating in pottery workshops since July 2002.