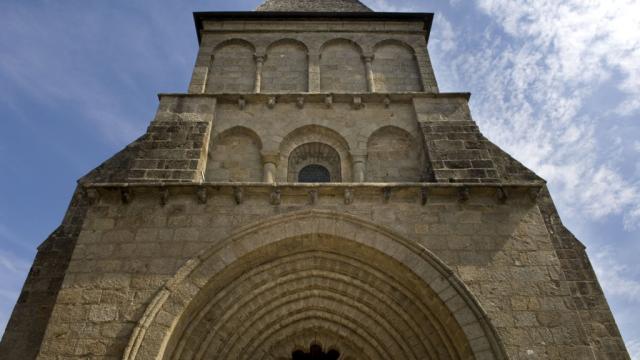 Discovery of the abbey church and gardens
Discover the sumptuous abbey church of Saint-Barthélémy in Bénévent l'Abbaye. Visit this 11th century building with a fascinating history and classified as a historical monument since 1862. Admire the intricate architecture and catch a glimpse of the sculpted capitals that adorn the Abbey. We advise you to continue your visit with the discovery of the gardens of the abbey where dyeing and aromatic plants are grown. Feel free to download the Smart'flore app to unravel all the secrets of these fabulous plants, with their many uses.
Meeting with Marion
Thanks to the Scénovision®, discover the story of Marion, a young peasant girl from Creuse who lived in the 1900s. The sets, sounds, scents and digital techniques will take you back in time. Attend Marion's wedding, meet her son and follow the preparation of the liqueur La Bénéventine. This show tour will surprise you, move you and teach you more about this beautiful territory that is the Creuse.