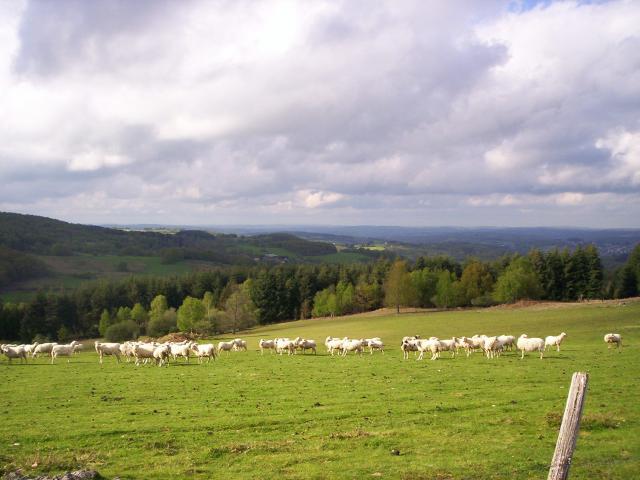 Morning:
Hike between heather moors and peat bogs

We take the high road, heading for Gioux 10 minutes south of Felletin. The interpretation trail Heather moors is a pretext for discovering the remarkable natural environments of the Millevaches Regional Natural Park. You can breathe in the scent of blueberries, heather, mushrooms, under the curious eye of sheep and other Limousin cows that you meet along this 12 km trail.
Discover + hiking trails on Rando-Millevaches.