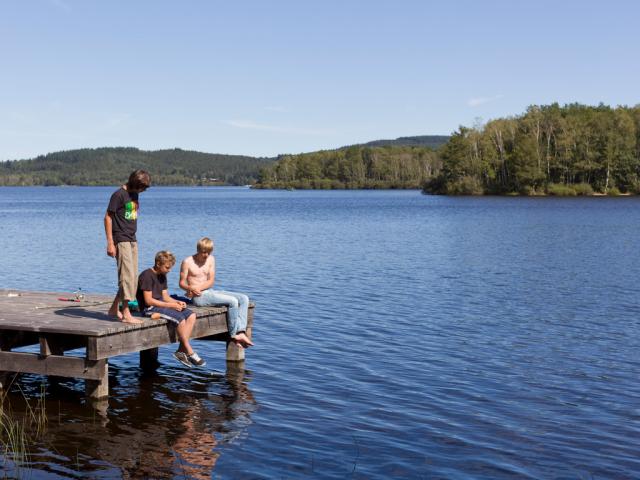 A real seaside resort!
With more than 1,000 ha of water, several beaches including those of Broussas and Vauveix, several ports, Vassivière is THE accessible seaside resort in the heart of France. Moreover, the sector is subject to the coastal law. You can't make that up….
With all its infrastructure and 47 kilometres of shoreline, one could doubt the efficiency of transportation. Not to mention the taxi boats that take you from one point of the lake to another for free. Once the car is installed, you are free to drive as you wish. Better yet, if you are on holiday on the spot, boat taxis also take your bike on board.
For your walks, cycling or morning jogging, the riverside trail runs along the lake for 30km. More modest, the 2.5 km-long trail interpreting the moorland of the puy de la Croix reveals landscapes shaped by man and retraces the history of agricultural life in the past.
As for sports activities, you will not be disappointed: sailing school, canoeing, stand up paddle, windsurfing, wake board, water skiing, swimming in open water, everything is possible in Vassivière!