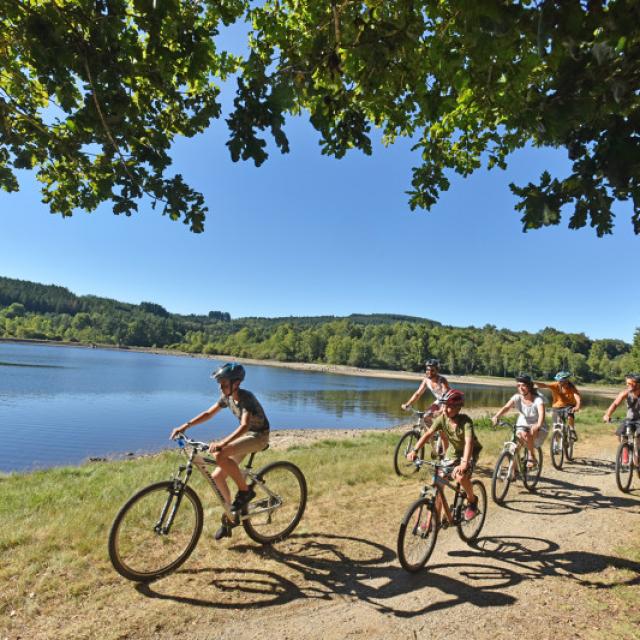 "Sport at Vassivière!"
Catch your breath and follow this outstanding sportsman to the shores of Lake Vassivière in Limousin. Jean-Claude will lead you on his mountain bike (don't forget your faithful 'steed'…) along his favourite trails situated in a countryside that goes on forever.
He's lucky enough to live here all year round and can't hide his glee. "Here, it's like being on holiday for the whole year!" This outdoor life suits him down to the ground. Boredom doesn't even get a look in; there's always something to do, windsurfing, canoeing or walking through the trees.
But, if he's willing to give you some ideas for having a good time in this section of the Creuse, no matter the season… don't think that he'll also give up his mushroom picking spots!