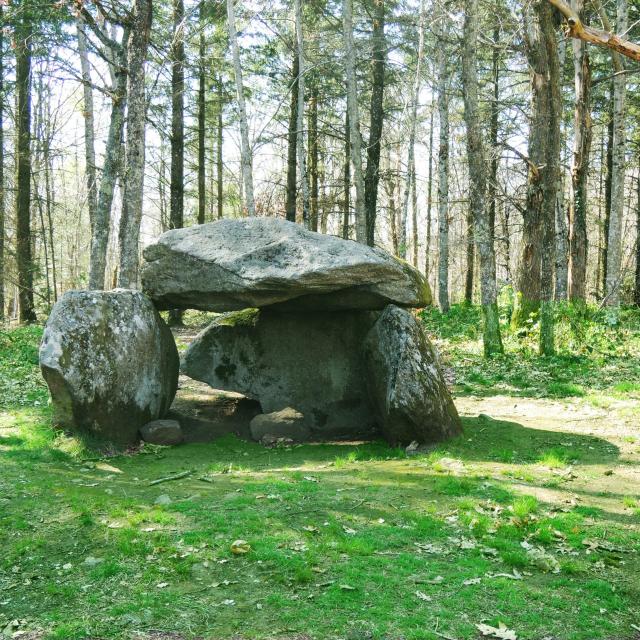 Morning:
Hike between Creusoise forest and ponds
Your day begins in Blessac, at the gates of Aubusson. The hike Le Dolmen aux Fées is ideal for discovering the valley of the Tranloup, a natural area of ecological, fauna, and flora interest. You will be able to observe dipper, red frog, deer, great tit, red kite… and find on the route plants such as the Isopyre faux-pigamon, protected at the regional level or the Lys martagon.
The Creuse is a land of legends, as evidenced by its menhirs and dolmens that you come across along the way. Perhaps you'll come across a "fade" (genie of the air, woods, rocks and waters) during your stop at the dolmen Pierre la Fade.
This 11.5 km route (6.2 km loop possible) will take you from ponds to undergrowth to the Chapelle de la Borne.
Details of the route, GPX layout =>ICI