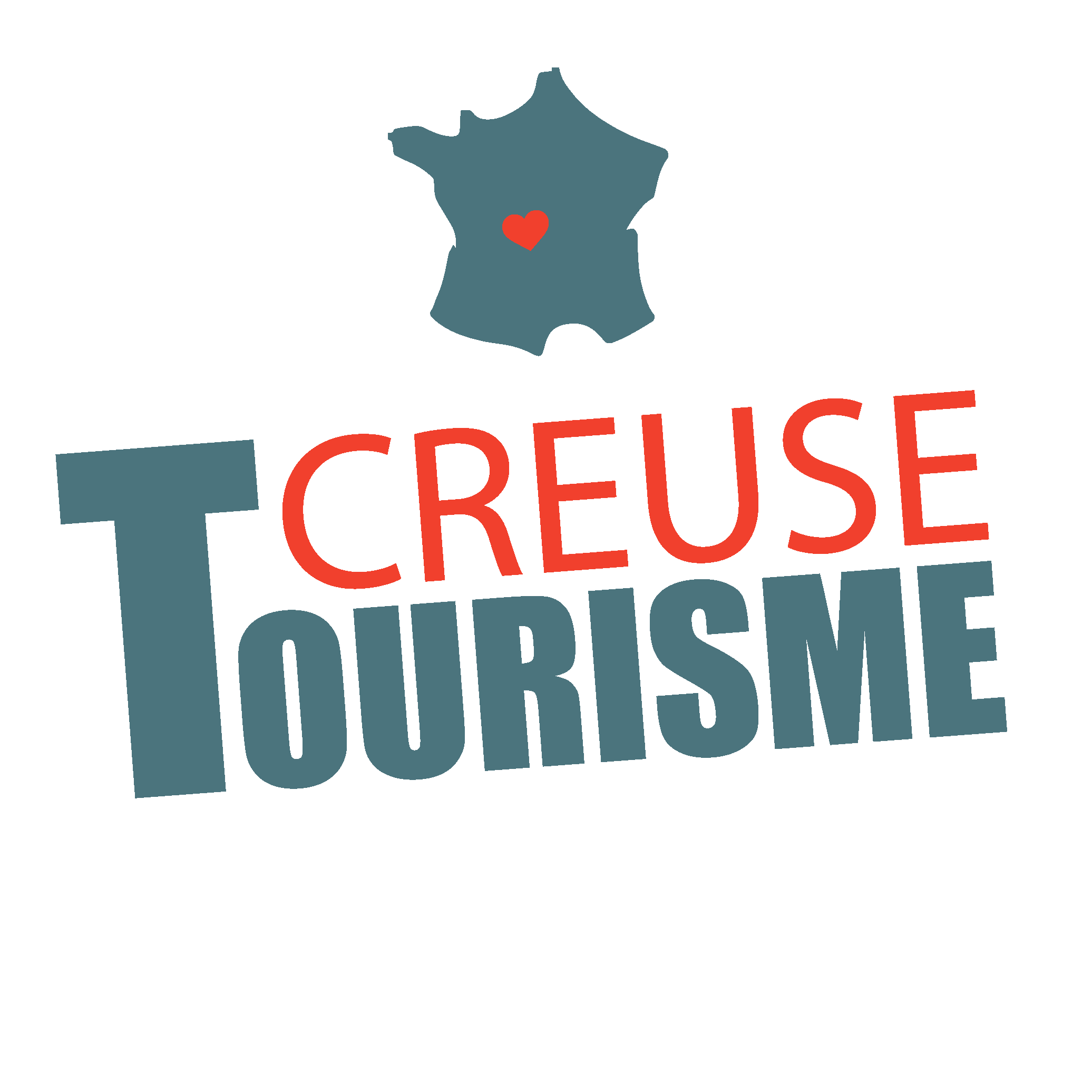 1 – Montluçon – Evaux-les-Bains : 44 km / 793m D+
Your bike trip starts in the Allier in Montluçon. Dominated by the Bourbons' castle, the city sets the tempo: stroll in the medieval quarter, discover the exotic style villas of the architect Pierre Diot, rhythmic and melodious musical journey at the MUPOP… enough to satisfy and get everyone in shape! The stage begins with a pleasant 6 km greenway that makes a nice transition between the city and the spa town of Néris-les-Bains. On the hilly roads of the Combraille, the landscapes mixing hedged meadows, heather moors and forest environments are gradually revealed before your eyes, until the village of Chambonchard crossed by the Cher.

2 – Evaux-les-Bains – Aubusson : 55 km / 518m D+
After the Allier, make way for the Creuse through which you enter via Evaux-les-Bains, the only spa in the Limousin. You continue your route in this plain landscape in the direction of Chambon-sur-Voueize, a high place of Romanesque art. Head east until you reach Lussat and the Landes pond, the largest natural pond in Limousin with 100 hectares. Then head south on the Tapestry road towards Aubusson. On your way, make a stop at the pond of Naute, perfect place for a little freshness break. End your second stage in charming Aubusson where the Creuse River meanders and don't miss a visit to the Cité Internationale de la Tapisserie to discover this know-how, Unesco intangible cultural heritage.

3 – Aubusson – Royère-de-Vassivière : 46 km /825m D+
Continue your cycling trip in the Creuse by leaving Aubusson, heading to Felletin. This town is also the cradle of tapestry and the gateway to the Millevaches Regional Nature Park. Discover this city of character with its many architectural details. It will then be time to take a little altitude by going towards the lake of Vassivière. On your way, you will visit La Nouaille but also Saint-Marc-à-Loubaud where many legends lie dormant. You can then enjoy the wild side of Lake Lavaud-Gelade before arriving at Lake Vassivière, one of the largest in France with its 1000 hectares.

4 – Royère-de-Vassivière – Bugeat : 49 km / 747m D+
You enter the department of Corrèze from Faux-la-Montagne in Creuse, skirting the 100-hectare Chammet lake. You are in the heart of the Regional Natural Park Millevaches in Limousin, labeled International Starry Sky Reserve. Discover an exceptional landscape of moors, heaths and peat bogs. Take a detour to explore the remarkable Gallo-Roman site of Les Cars. Finally, end this stage in Bugeat, a small commercial town with a very old characteristic building, slate roofs and granite walls.