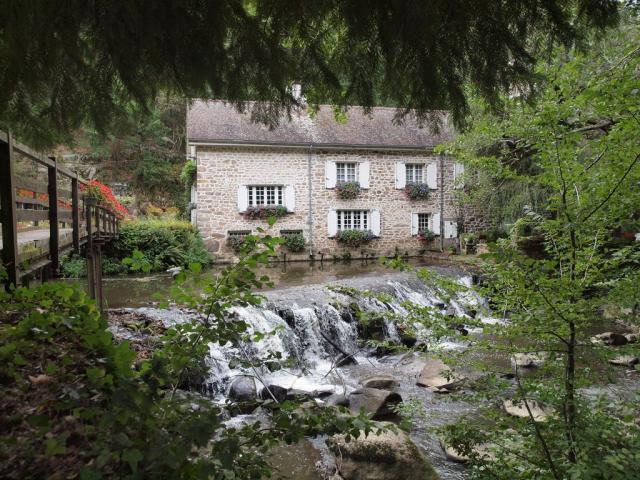 The Crozant School of Painters
George Sand was the first to discover the site of Crozant, its deep valley and its picturesque landscapes. Following in her wake was a large number of artists who left their Parisian workshops to paint the subtle and changing light, the landscapes coloured by heather and broom, the flowing rivers and the ruins of the fortress overlooking the confluence.
Chopin followed her on her Creuse excursions, Maurice Rollinat fled Parisian life to come back to the country and Claude Monet repeated his visits in order to capture on his canvases how nature was transformed by the changing light and the capricious weather. And as for Armand Guillaumin, he became the best representative of the Crozant School. He tirelessly crossed the region for more than thirty years to paint, in every season and at every moment of the day, his preferred site.