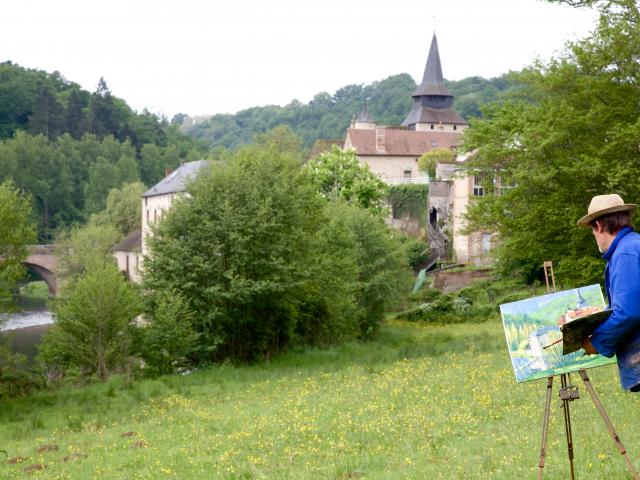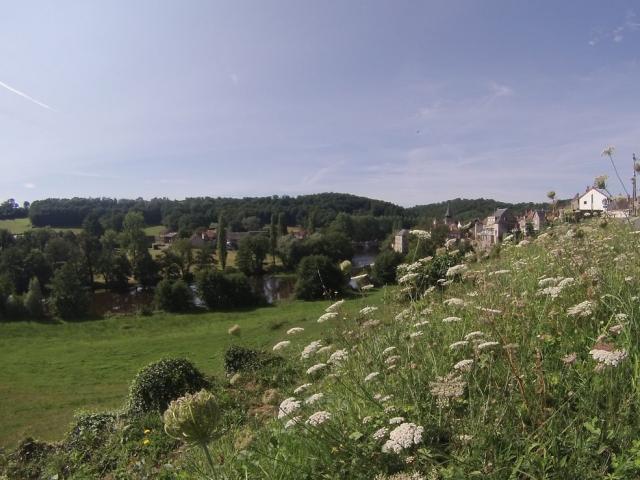 La Celle Dunoise, an alive painting
Nestled in the heart of the Valley of the Impressionist Painters of Creuse, the very picturesque village of La Celle-Dunoise appears as a haven of peace. Clinging to a hillside in the Creuse valley, the village seems to be an islet emerging from the greenery.
Since the middle of the 19th century, many painters have succumbed to the charm of the beautiful panorama of La Celle Dunoise and the great meander of the Sillons. At the entrance to the village, a painting by Eugène Alluaud (1866-1947), one of the outstanding representatives of the Crozant School, is on display for the visitor to see. From Glénic to Crozant, the Valley of the Impressionist Painters no longer includes the panoramic and sometimes more intimate sites that have been the work of so many famous painters.