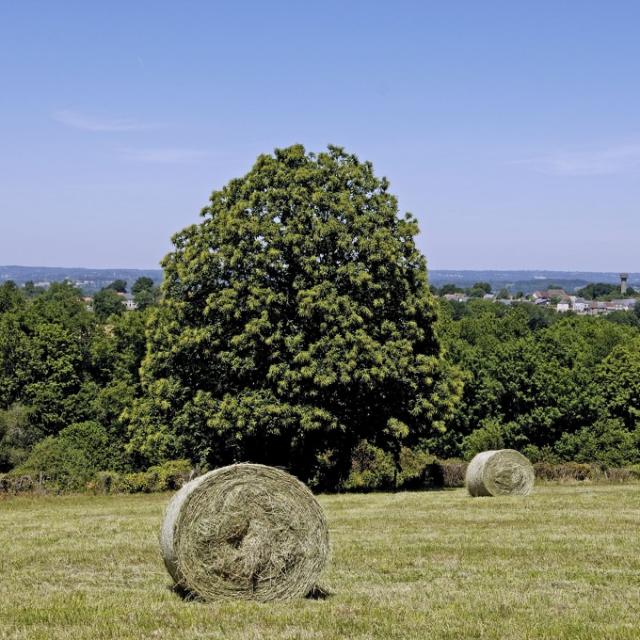 "The Creuse, naturally!"
She'll take you on a discovery of a village with an unusual fate, on the banks of the Cher at Chambonchard. In fact it's here where we met up! It was out of the question that we met anywhere else other than the bridge. "I adore this river. It's magnificent, certainly in winter. It's the season I prefer while walking here! The flowing water is wild and natural; it's superb!"
Without a doubt, she'll win you over to her cause. So don't be fooled, because if she knows the surroundings well it's because she fought to save the valley from being engulfed by the waters of a dam. Ardent opponent of the project, she'll tell you amusing anecdotes of fetes celebrating nature and introduce you to the natural wealth of this zone classified Natura 2000. Open your eyes; you might spot the shy, yellow-bellied toad!
You need a little pick-me-up? Andrée, if you wish, will take you to the good spots: a stop in a country bistro where time seems to have stood still or share with enthusiasm the best viewpoints known up to now only to the locals. On the programme: a panorama that will take your breath away.
But Andrée will breathe life back into you! She's inexhaustible!!!