Deployed on 3,000 m² with two levels ofpublic reading, the first floor and the first floor, it puts free at everyone's disposal, a collection of more than 90,000 documents including books, cd's, dvd's, newspapers, magazines… in all the major fields of knowledge. Also designed as a place of meetings and cultural exchanges, it hosts and produces events related to books and reading (conferences/debates, readings, shows, screenings…)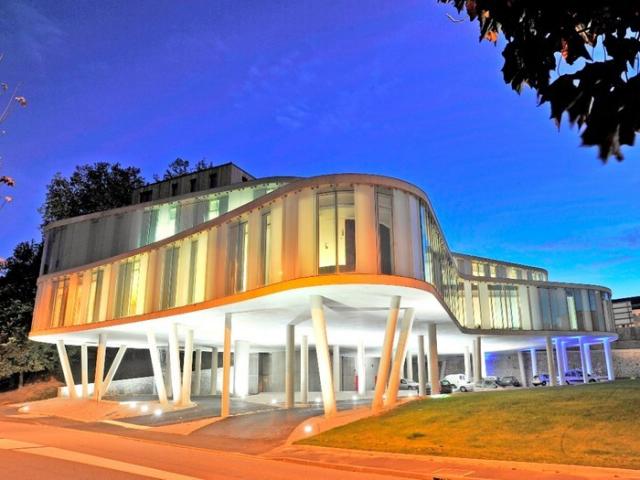 The Bibliothèque Multimédia du Grand Guéret is not only a space for culture. It is also a architecturally rich building to discover.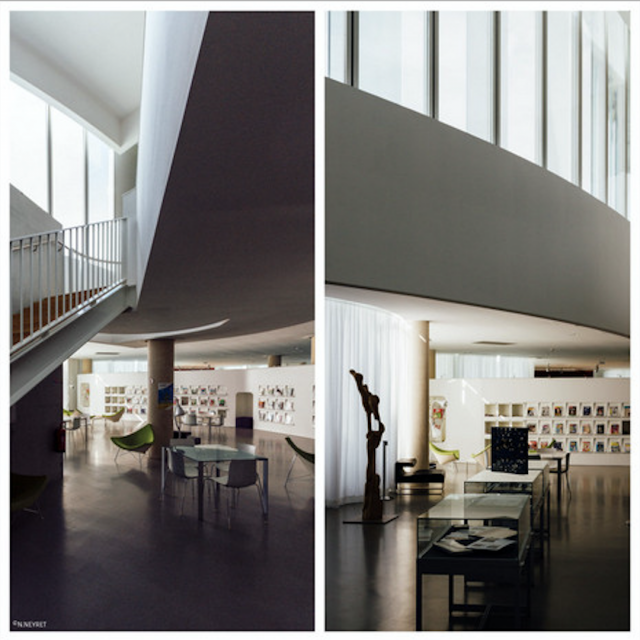 Opening hours:
(excluding school summer vacations)
Tuesday: 2pm to 6pm
Wednesday: 10am-12pm and 2pm-6pm
Thursday: 2pm-6pm
Friday: 2pm-6pm
Saturday: 10am-12pm and 2pm-6pm
Opening Hours:
(during summer school breaks – July and August)
Tuesday: 2:00 – 6:00 pm
Wednesday: 2:00 – 6:00 pm
Thursday: 2:00 – 6:00 pm

Friday: 2pm – 6pm

Saturday:9am – 1pm
Services available
Lending/returning
Public post searches
Registration:
Registration is free and gives you the opportunity to borrow all types of documents according to regulatory terms and conditions. To register, you must provide identification and fill out a certificate on honor proving your domicile. For minors, an authorization must be signed by the legal guardian. You will receive a card that you must present every time you borrow a library item. You, or your legal representative, are personally responsible for the documents borrowed.
Grand Guéret Multimedia Library
8, Avenue Fayolle
23000 GUÉRET