"A room, programming, artists…"
Between headliners and discovery of new artists our heart swings! The Centre Culturel Yves Furet à La Souterraine invites you for appointments music, theater, circus, on a stage that we imagine small but oh so great of its dynamism.
Yes, you are here in La Souterraine, a city of only 5300 inhabitants and yet has a beautiful performance hall. Here, the meeting with the artists, whether they are nationally or internationally renowned or lesser known, is friendly, accessible and almost intimate. That's also why we like to come and spend a few evenings with two people, friends or family.
See the new cultural program that is starting and some dates to note right now in your diaries! Don't delay in reserving your seats to attend the various shows, concerts and appointments of the coming months.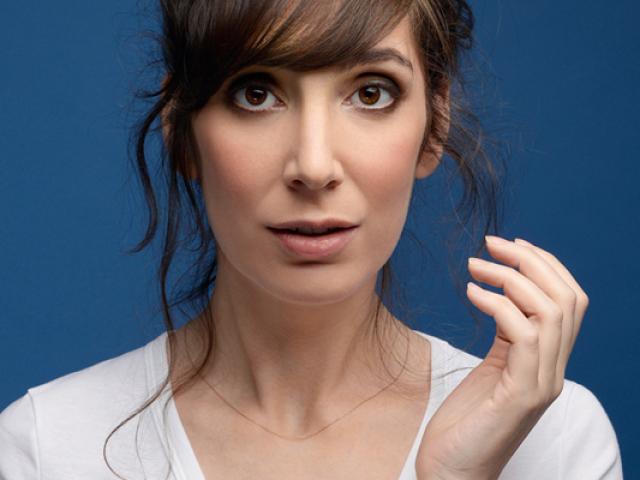 CULTURAL SEASON 2022-2023
Despite the current context, the new season of the Yves Furet Cultural Center affirms more than ever its ambitions of plurality and its desire to bring together all audiences.
As you will see by leafing through our brochure, this bold new programming will be eclectic, cutting-edge, and popular.
Our goal is to irrigate the territory with culture, everywhere and for everyone with always the same editorial line consisting of a mix of recognized artists and regional discoveries.
To do this, we have concocted a rich and unusual decentralized program, with our usual Petites Scènes and surprising "Microfoli Thursdays" which constitute a cabinet of curiosity for emerging artists.
Many headliners will spice up the program:
TRYO, LES GOGUETTES, GIEDRE or ZENTONE for music,
but also in humor with Éric ANTOINE, Nora HAMZAWI or Guillaume MEURICE.
Without being demagogic, this season will also be resolutely feminist!!
With many 100% female shows such as the set "Please Stand-Up! " presented by Nicole FERRONI, the cine-concerts by Ellie James, or our song set in Petites Scènes as part of Women's Day with Louv and Laetikèt.
The young public will not be left out with four appointments with a musical focus that the little ones can discover as part of their awakening and artistic education courses at school.
Centre Culturel Yves Furet
Avenue de la liberté
23 300 LA SOUTERRAINE
Reservations for shows are made with the Service Tourisme, place de la Gare in La Souterraine.
Tel: 05 55 89 23 07.
At a time of extremism, communitarianism,
individualism or even ultracrepidarianism,
more than ever culture must be at the heart of our societies to make it better.
Art is a window on the world,
a vector of social bonding that allows people to open up,
to emancipate themselves, to blossom, while sharpening their critical eye.
Our modest contribution to this ideology is shared with the spectator, who also becomes an actor, seizing his role each season through an always remarkable attendance.
A collective success that makes us proud today.
To conclude, we would like to take advantage of these few lines to thank you for your loyalty as well as your unfailing support. Artists, audiences, providers, partners, Thank you for contributing to this magnificent adventure for more than 20 years.
To the pleasure of being together.
Very nice season to all.