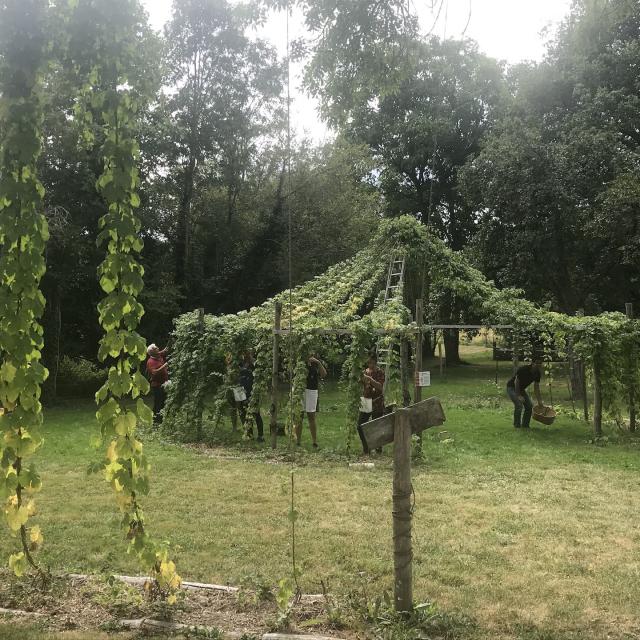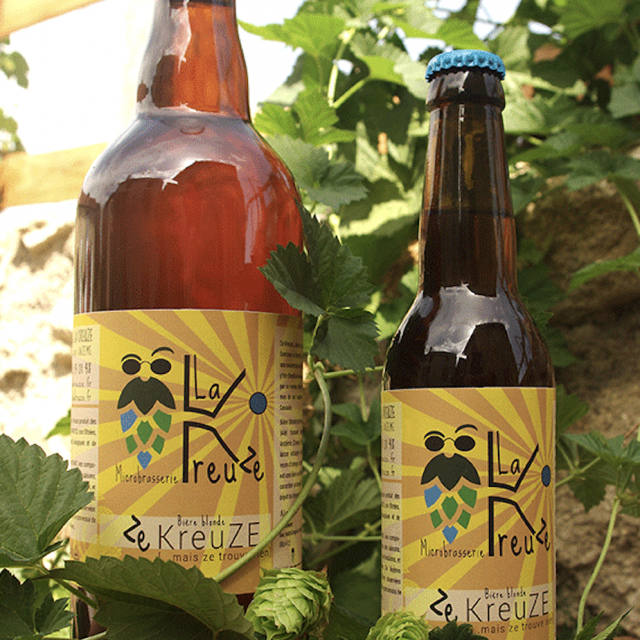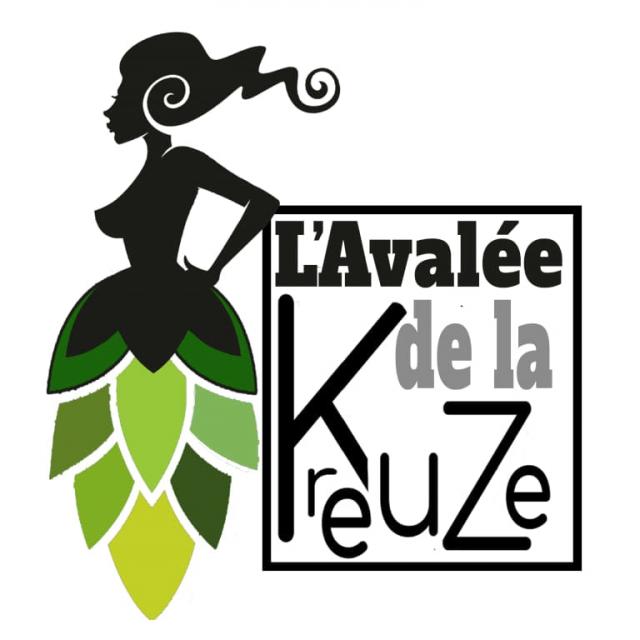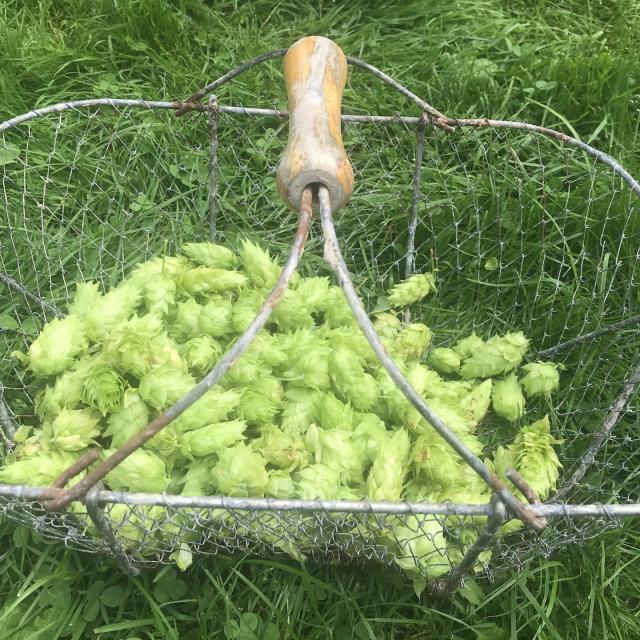 An unprecedented celebration
In France, hop cultivation is historically concentrated in Alsace and Flanders. Often associated with beer, hops remain a little-known plant, whose cultivation and history are fascinating.
In order to help you discover the plant, and the content of this somewhat special day, each week we will do a small focus called "[𝔹𝕖𝕖𝕣 ℤ 𝕆𝕆𝕄]" that will deal with a topic and/or theme related to this event….
On the program:harvesting, picking and breakfast,workshops led around the plant (properties, cultivation, uses, outlets..) by Toni.
Concert with Vlad and Filou ( rock and accordions nonconformist) and especially the harvest beer with fresh hops on draft, beer brewed by Adeline from hops picked in the gardens and directly plunged into the tanks (a rare beer)
On site also, small catering with the association the P'tite Graine. (local products, fresh..)
A novel, festive event that will allow to discover the vast universe of beer.