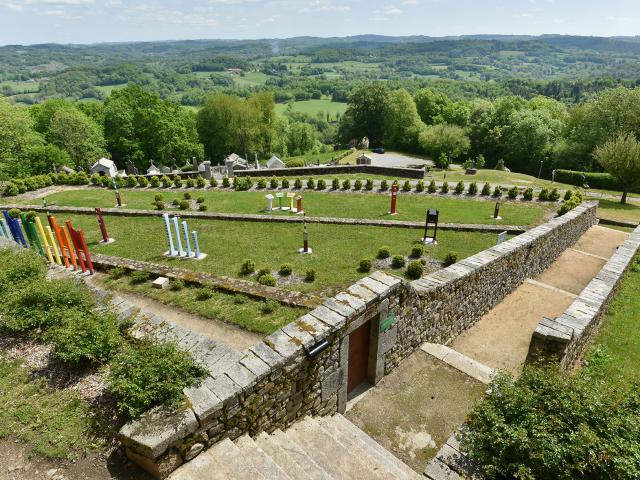 Hidden treasure of the Southern Creuse
We don't arrive in Saint George Nigremont by mistake! You have to take the winding roads through hardwood and softwood forests. If the path by itself is worth the detour; a major surprise awaits the visitor who arrives at his destination. The first thing to admire: the terraced gardens, real treasures of dry stone masonry, surround this incredibly well preserved village. Few villages in the Creuse have such a unity of style and few have managed to preserve their built heritage like Saint Georges Nigremont.
From the bottom of the village, the visitor is invited to climb the majestic stairs that lead to the foot of the church. To tread this structure is like going back in time and touching as closely as possible the know-how of the masons of the Creuse, including the famous Martin Nadaud.The ascent finished, a landscape at 180° over the countryside of the Creuse and Auvergne constitutes a panorama of choice that invites contemplation!